Blackstone-Milville Regional Hosts a Connections' Workshop Field Trip
Day by Day, School to School, We Can Make a Change.
Recently, the Sutton Connections Program took a field trip to the Blackstone-Millville Regional High. As I was one of the forty students who attended the meeting, I also ran the ice breakers along with: Theresa Sartiah, Kelvin Paulino, Jackson Hersom, Kayla Chesanek, Amanda McGee, Sophia Distefano, Lindsay Mulvehill, Brayden Frusher, Natalie Smith, Ruby Adamowicz, and Caleb Harris. I soon realized that people outside of the immediate community of our high school, most likely do not know what Connections are all about. Well, let me supply you with an ample amount of information to be able to better understand this subject. 
The Connections Program is a group of staff and students united and driven to educate people in and outside of our community. Our large plan is to spread knowledge to people, accept, and spread love to all. More specifically, we are always combating racism, sexism, homophobia, discrimination, and other types of biases shown in our society. We are based on social justice and equality. Our goal is to have a positive impact with the intent of creating a better world for future generations to come. 
To dive deeper, the Mission Statement of Connections is: "Connections is a group of Sutton High School students and staff committed to making our school a more welcoming place for all students. We think about and work on issues connected to prejudice, bias, and privilege. By talking about these issues with our friends and community, we hope to make our school a place where all students feel valued and understood."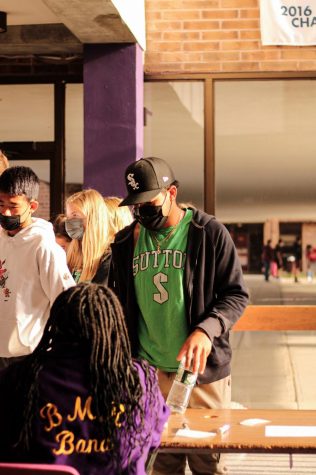 Early Thursday morning we were greeted and welcomed by Blackstone-Millville Regional High School students at the front door. Soon after we were ushered into the courtyard for a short briefing beside students from Nipmuc, Hopedale, and Douglas. Being around so many new faces, there was a natural sense of awkwardness floating around.
Shortly after came the Ice Breakers, and as the awkward energy wandered away slowly, people began to interact with each other and grow more comfortable expressing themselves, including me. 
After that, the day began when we went to the workshops. The workshops included: censoring language, privilege, body image, bystander training, ableism in schools, slut-shaming/victim-blaming/double standards, decolonizing curriculum, body positivity, pronouns, online safety/ cyberbullying, setting and respecting boundaries/consent, transgender athletes/rights, cultural appropriation vs. appreciation, and intersectionality. 
As you can see, there were more than plenty of sessions to hop in on. In my opinion, it was a great experience for learning and meeting new people. I learned a lot about myself as well. We all went to three different sessions: I went to privilege, body image, and later to consent.
My favorite topic was probably either body image or privilege. I enjoyed learning and sharing about body image. In this society, I feel that we as men do not get the chance to express how we feel when it comes to body image, male beauty standards, and body shaming. I was glad that I was allowed to go and allow people to hear about my perspective. For the privilege session, I felt proud of myself because I was deeply passionate about the topic from the start. This session allowed me to share my passion with others and join our ideas together to further enhance our knowledge and perspective on privilege. I was able to teach others about the true meaning of privilege and why you should not feel ashamed of it but be able to acknowledge it.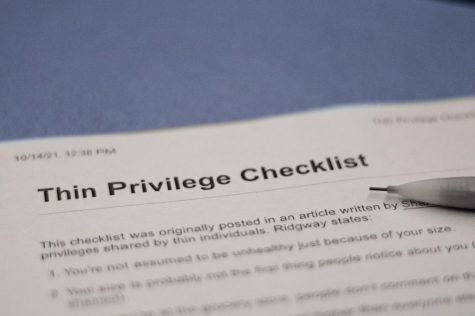 Finally, we ate lunch, a nice pizza, supplied by the school's superintendent, Mr. DeFalco. At this point, we were eating out in the courtyard with whomever we wanted to sit with. This is where we all tied the event together and got to say our final goodbyes.
The event was packed with great educational workshops, kind people, and new friends. It was enjoyable all the way through, and overall an all-around great experience to meet new people and learn new things.