Anti-Homeless Architecture: Hostile or Inclusive?
Is it easy accessibility for disabled people, or way to use them for the hostile architecture?
Benches with additional armrests, sidewalks with spikes on them–what do they all have in common? At first glance, you might think this new era of architecture was meant for disabled people to have easy accessibility with their limited mobility. However, many disabled people do not benefit from these hostile architectures the town or city put in place. This hostile type of architecture is known as anti-homeless architecture – a way to keep the homeless from sleeping on the benches or streets so as not to ruin the "pleasing aesthetic" of the community. Despite all the money spent on this new project, no one benefits from it and makes the town look more hostile than welcoming. 
Hostile architecture has always been part of the urban lifestyle. During the 19th century, mounds of stones were placed at the corners of buildings to prevent people from relieving themselves. For animal control, anti-roosting spikes were added on the ledges of an apartment building to replace the smell of guano. 
In the 1980s and '90s, architects found a way to make sitting, standing, waiting, and sleeping on the streets almost a crime, and crafted new designs of architecture to prevent these behaviors. Now, these hostile architectures can be found almost everywhere in visible and discrete ways, but they are not dared to be called "anti-homeless" by politicians or city officials.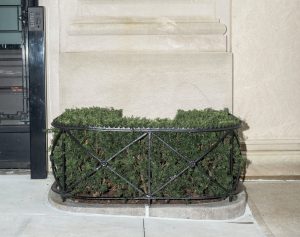 City councilor of Galway (Ireland) Clodagh Higgins went viral over Twitter for a picture of an anti-homeless bench and markets it as "wheelchair accessible". The tweet has been deleted, but screenshots have resurfaced all over the internet, with many users against the new design. Many have defended Higgins by saying she has good intentions. Those familiar with Galway noted that many homeless people don't sleep on benches because of the weather or location. 
However, a majority of disabled users agreed that the design isn't particularly wheelchair-friendly. 
It's not that hard to find solutions to homelessness. The easiest one: give them a house – and it's surprisingly not that hard to do. In Kapolei, Hawai'i, 37 tiny homes will be offered to homeless veterans in Oahu. 
HomeAid Hawaii and other nonprofit organizations have partnered together to help tackle the alarming amount of homeless people living on the island. These homes are being built under Lt. Governor Josh Green's emergency proclamation and will provide on-site services from state contracted non-profits.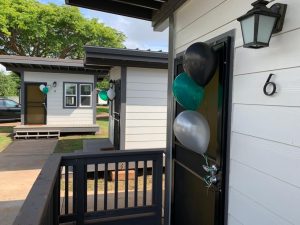 Darryl Vincent of U.S. VETS plans on getting these veterans into their homes no later than December 1st. 
With a little state funding and a strong community to back it up, you can make dreams turn into reality for homeless veterans. So what is stopping everyone else from creating these homes? We have the land for these homes if all you see now are these gorgeous condos being built for the wealthy to collect. 
In a 4 – 1 vote in North Carolina, Boone Fair Housing Taskforce passed a resolution through the Boone Town Council to ban anti-homeless architecture. Boone is a seven-county region with the third-highest rate of homelessness in rural America. The resolution was passed to ensure the county will not construct any anti-homeless architecture. 
"I think in Boone we sometimes forget that we do have a sizable population struggling with houselessness," said Dalton George, a writer for the resolution. "Even though we may not see it directly, it is there. For me, it is really nice to just have (the resolution) there."
There have been attempts to remove this hostile architecture. In Cambridge, Mass, the MBTA Transit Police were on the search for four people that had stolen armrests from benches at Central Square station. The group later went on Twitter and released a statement asking the MBTA to remove all armrests and calling upon Cambridge to remove all other hostile architecture. 
"Anti-homeless architecture is cruel and violent," the group says in a statement shared on Twitter. "In solidarity with the unhoused communities of Cambridge and Boston, we have taken action to remove the hostile architecture from [the] MBTA."
Last year, the MBTA tweeted about how these armrests offered support for "older riders and others with varying disabilities."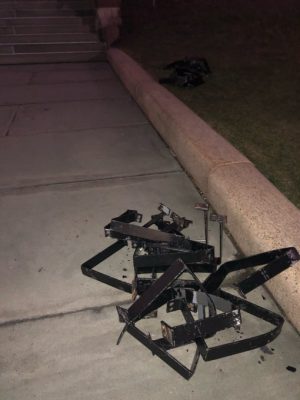 "The T's design standard for benches calls for armrests per ADA (Americans with Disabilities Act) guidelines. Benches are being modified as station improvement projects continue throughout the transit system," said MBTA spokesman Joe Pesaturo.
Since their arrival, many have urged either a new solution to both accommodate the disabled and the homeless people, or the removal of the armrests completely. 
It's a shame that society uses disabled people to disguise the growing number of homeless people sleeping on benches as an all-time low for this country and others. Installing the hostile architecture also just makes the community look more ridiculous and prevents social interaction from happening within the city. 
Is it the stigma of homelessness that prevents us from taking action? Do we not want to be associated with homelessness as our problem? Why do they deserve less help because society gave them disadvantages that only the top few can escape from? It is as if America is becoming more antisocial by the minute and turning a blind eye is easier than opening one's eye to see the problem all around us.