Robert L. LeClaire: A Remembered Man Of Our Town
Pure Dedication to our Town
January 21, 2022 Robert L. LeClaire passed away in St. Vincent's Hospital Worcester, MA. Robert who more frequently went by "Bob" was raised in our neighboring town of Millbury.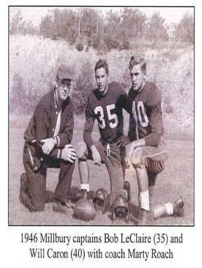 Bob participated in school sports at Millbury High School. He earned co-captain of the football team in 1946. He wore number 35 and played on both the defensive and offensive end. At this time in football history, players needed to be able to execute both offensive and defensive plays. Although these old school plays were designed for running, "My dad said he loved to catch passes but … since he was nearsighted and played without glasses his opportunities to catch them were limited" stated Bob's son John LeClaire.
After graduating from Millbury High School, Bob attended Clark University in Worcester. When finished with Clark University, he worked part time at the Harold Fielding Insurance Agency in Worcester throughout high school and college.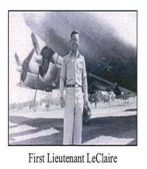 He enlisted in the Air Force to avoid a possible draft into the less forgiving army. He graduated from officer candidate school. Bob served three years active duty in the Korean War. He remained on active reserve until retiring. His final rank was that of Major. 
In September 1954, Bob met his wife. Her name was Mary Elizabeth "Betty" Benjamin and she lived in Sutton, MA. Betty's father had previously passed and she inherited Stephen Benjamin Insurance Agency (still operates today). Bob left Harold Fielding Insurance Agency in order to go into business with Mary. 
Unfortunately in 2006 Mary passed away leaving three children. John LeClaire, Stephen "Steve" LeClaire, and James "Jim" LeClaire. 
In 1968, Bob began service on the Board of Directors at Millbury Credit Union. He served on this board from '68 until his passing. 
Bob retired from the insurance agency in 1994. He then left the business to Steve LeClaire. Just recently, Steve turned the business to his daughter Lauren.
Bob served as treasurer on the Sutton Republican Town Committee, a charter member of the Lake Singletary Watershed association (Sutton), a member of the Singletary Sailing Association, and he was with the Dudley Gendron Post 414 American Legion. Bob's involvement with Lake Singletary can be traced back to the family's lot with a summer camp that has waterfront.
Bob's involvement with the town went beyond associations and committees. He spent countless hours on his property "Singletary Farm" performing tasks such as maintaining tree groves, mowing the lawns, managing haying operations, and most impressively restoring the stone walls. This stone wall project started 23 years ago and still continues today. 
Since the early 70's Mr. LeClaire attended nearly every Sutton High School athletic event such as baseball or basketball that he was able to. He started going to the games because his son, John, played basketball for the class of 1975. Even after John graduated, Bob still went to games in order to support the school's athletic program. His commitment to our sports teams is quite astonishing.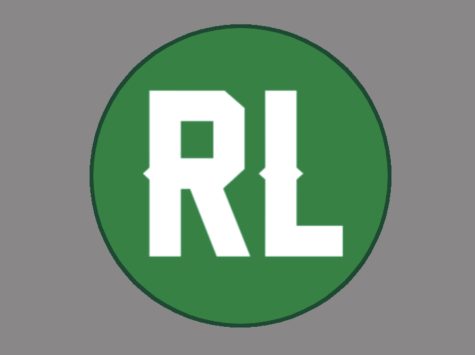 "Sutton HS Baseball" recognized the passing of Bob in a Twitter post stating, "we will wear this decal on our helmets to honor Mr. LeClaire's legacy". This decal will bring a constant reminder to an important advocate for this town. To say the least, Bob will be remembered and missed by the athletic community in Sutton.
To recognize and honor the life of Mr. LeClaire, there was a visitation on January 26, in Mulhane Home for Funerals Millbury, MA. The funeral Mass of Bob was celebrated the day after at St. Mark's Church Sutton, MA.
Thank you to John LeClaire for providing me the necessary resources to write this article.