Both Team Win to Start the Playoffs
Dominating performances by both teasm.
Staff, Staff Writer
March 2, 2022
Both the Suzies and the Sammies won their opening round playoff games last night, starting the playoffs in dominate fashion.
The 18 seed Suzies raced out to a 21-3 first quarter advantage and never looked back, winning 54-18 over 47 seed Nashoba Tech. Theresa Sartiah led the Suzies with 24 points.
The 26 seed Sammies also raced out to a large first quarter lead, 18-0, and cruised to a 56-31 win over 39 seed Keefe Tech. Javen Nazario led the Sammies with 14 points.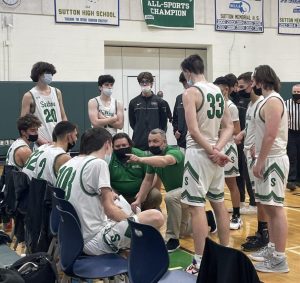 The Suzies travel to Monson to play on Saturday while the Sammies wait to find out when they will play Granby.