Emo Music during its Golden age vs. Now
How Emo Music Has Evolved Since the Early 2000's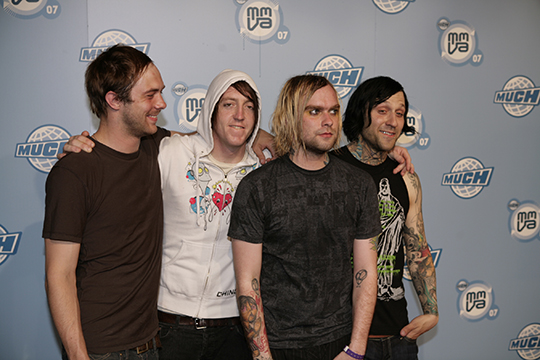 Emo music has really evolved from when it became really popular in the early 2000's. Groups like My Chemical Romance, The Used, and Pierce the Veil were the early notable bands. Recently, people have become more interested in Emo music and have listened to it more than ever since that time. Bands have even become inspired to come out with more music since that time.
My Chemical Romance announced their break up in March 2013. They announced their reunion in 2017.
Pierce the Veil stopped releasing music after their Misadventures album in 2016. However, they just started releasing music again with their new single Emergency Contact. They will be going on tour with their new Jaws of Life album in February 2023. 
Emo music is something that can reach people who like rock and pop music, with its super awesome guitar and drum solos, and its heartbreak style that reaches people's hearts and experiences. People who grew up in between these two different times say that people looked down on that kind of music.
Lara Bruno said that people said that she "wasn't supposed to listen to that kind of music", and that it "would make me sad more." Another anonymous source said that they were always told that it was "whiny", and "for edgy teens".
New bands have also been inspired to create music. The band Cliffdiver first released their first album Exercise Your Demons in the spring of 2022. Another new band releasing new music is As It Is with their album I Went To Hell and Back. As It Is released this album in the Winter of 2022.
During the early 2000's, Emo music was somewhat new coming out of the late 90's. It was relatively new to people back then, but now people are aware of it, so there's not as much mystery as to what this genre of music could be about. In the 2000's, Emo people, especially kids, were more encouraged to be themselves when they found a genre of music that they could relate to.
In the 2000's, Emo music was a really big topic as it began to grow, but now, people are mostly talking about the trending songs of the year, which mostly consists of pop music.
Though different people like different kinds of music, emo music is worth looking into.