Across the tracks
Unsolved crimes may be linked
The Delphi murders was a case that took awhile to solve.
Abby Williams, 13 and Libby German, 14, were best friends in the 8th grade.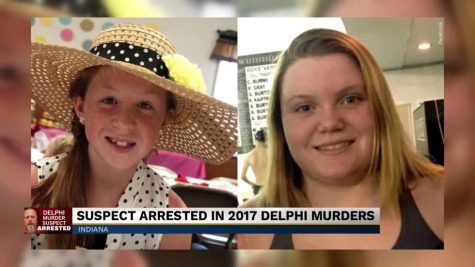 They were on a hiking trail in rural Delphi, Indiana. When they did not return to their pre-arranged pick up spot, suspicion began to rise.
A lot still remains unclear….
It is unclear how they died, but the their clothes were found in the creek south of where their bodies were found. Their clothes, when found, "were muddy and bloody" according to investigators from a witness
Were they killed by a gun or was some other form of foul play involved?
Why would the police withhold the true cause of death?
According to former FBI agent and ABC News contributor Brad Garrett, he believes that it must have been too gruesome, in which another weapon was used rather than a gun.
The police still have not released the cause of death as of December 1, 2022.
A video was recovered from the victim's phone, you can hear them say "gun" as the man approached them.
So what does that mean?
A .40 caliber, unspent round found less than 2 feet away from the bodies, was proven to be cycled through his gun.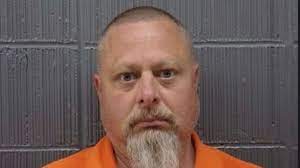 It is evidence linking Richard Allen to the crime scene, The girls were obviously frightened as they saw a man holding a gun. Allen's gun was later linked to the crime scene as evidence pining him as a suspect.
As a result of this evidence, the Delphi town announcement was released in the search for the 2017 killer of Abby and Libby, on October 31, 2022. Several days prior Richard Allen was arrested and charged for the murders of the two girls in February 2017.
Besides being the man accused in the murders of two little girls, Richard Allen is a 50-year old married man who works at a local CVS in Delphi. Indiana State Police announced Allen's arrest in October 2022.
Without sufficient evidence linking him to the crime scene and proof that he had committed the crime ,  the case went unsolved for five years.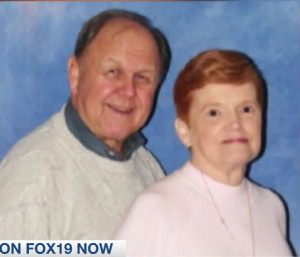 They had the right suspect but it was the matter of proper evidence to back up the conviction.
As of February 28, 2023, there is a possible connection between the Stephenson murders and the Delphi murders
What was the Stephenson murder?
An elderly couple, both 74, were found dead inside their Boone County home on May 29, 2011. It was termed a "wery complex, brutal, disturbing crime scene.
"There was some blunt force trauma."
When Cox and Adams arrived at the scene, they questioned–was it staged?
The behavior points behind the murder pointed toward the killer knowing the victims. In November, 2022, a tip lead them to Indiana, and the Delphi murders. There was a potential link between the two cases.
Was there a similar weapon used or were both crime scenes staged??
Maybe the same person was involved but rather the information pointed them toward a specific person: Richard Allen.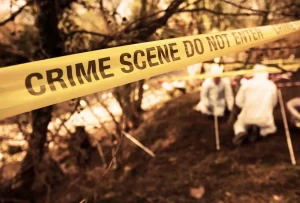 The Delphi murders is one of many examples of a bigger issue: the continuous disappearances of people, especially women, remains a concern….
A quarter of a million women and teenage girls are reported missing every year in the U.S. Many cases are connected to male violence.
As of January 2, 2022 The U.S Department of Justice has 21,258 open missing persons cases.
664,776 missing-persons reports have been entered into the National Crime Information Center database between 2007 and 2020.
In the Delphi and Stephenson murders, we know the victims, but not the murderer. In most other missing person cases, we know little to nothing. Without evidence, murderers will remain free and capable of additional crimes.