Why you should take robotics
The inside scoop on Sutton High Schools new robotics class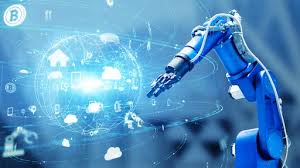 You may have noticed that Mr. Bailey's old art room looks a little different this year. That's because this year the Robotics class as well as the robotics club have taken over. 
Robotics is the second class that Sutton High School has added to the electives list that directly works with engineering. The first is the engineering and design class Mr. Stone has run since 2019. If you want to take robotics you'll have to take this class first.
As a student in Robotics as well as someone who plans on working in the field of engineering, I can honestly say that this class is a fantastic opportunity for those looking into engineering. Throughout the course Mr. Stone teaches, and especially Robotics, you get to work with many fields that make up engineering. So far this year we've sampled elements from several fields of engineering. These are mechanical engineering, electrical engineering, software engineering, and of course robotics. 
Specifically we've worked with constructing basic circuits, learning and implementing mechanical advantage, basic block coding, as well as taking in all these skills to complete large projects. One of my favorite projects was the Rube Goldberg machine project. This was a project in which we constructed a very complicated machine in order to do a simple task.
One aspect of this class that I found to be very special was how we connected with actual engineers. Throughout the course we've interacted with field engineers a couple of times. The first of these times was when we interviewed an engineer of our choice. This assignment had us reach out to engineers on our own to interview them on their job and the steps they took to get those jobs. This gave us an opportunity to ask questions we had about the field as well as gave us practice on reaching out within the engineering community.
The second time we interacted with actual engineers was with the Rube Goldberg project. After we submitted our projects, field engineers judged and gave us personal feedback. These interactions really cemented in me that I wanted to go into this field, and for others it showed them that maybe they didn't.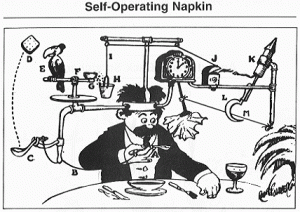 Another part I love about this class is how it's largely self driven. When starting a project Mr. Bilica might give us a concept such as a robotic arm to build, but that's it. The planning, building, and edits to the projects are all self driven. Mr. Bilica will help out if you ask him to but other than that; it's all on you. This gives you the opportunity to figure out what to do on your own and experiment by yourself.
In our projects the final result rarely resembles what we drew up in our plans. This is because along the way of building a lot of things just don't work out. This allows us to use our creativity as well as our knowledge of engineering to solve problems.
"
Another part I love about this class is how it's largely self driven"
This class incorporates creativity, hands on work, problem solving as well as self driven projects. If you have ever thought about going into the field of engineering then this class is a fantastic opportunity. Even if you don't want to go into engineering, this class is just really fun. Though this class may be difficult at some points, and incorporates a lot of math at the beginning of the course.
Robotics at its core, as a class, is simply a place where you can let your creative side loose and complete fun projects.