Dear America: Soccer is better than Football
World football is better than the American version.
Throughout the school year, one of my favorite memories was watching the World Cup in class. I have been watching soccer for years, but being able to watch this event with some of my classmates was awesome. Also, this was one of the best World Cups in recent memories with Argentina beating France on penalties, with Messi lifting the trophy and cementing a solid case to be the GOAT. But I'm not here to talk about the GOAT, I'm here to talk about why, in my opinion, soccer is a better sport than football.
This is often discussed by viewers of both sports, as they debate which version of football is better than the other. I personally believe that soccer is a better sport as well as a much more popular one. There are four main reasons I believe this statement to be true.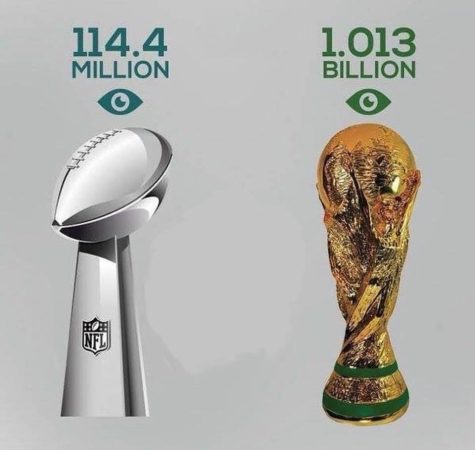 The first is how many people watch soccer compared to football. The number of viewers who watched the Super Bowl was 153.1 million with 113.1 million of those people from the United States. The World Cup reached a total of 1.5 billion people across the globe, but only 25.8 million people watched it in America. So while football does appear to have much more of a following in the United States, soccer is much more popular across the globe.
The second reason is fanbases. Soccer fans in Europe and South America are some of the craziest and most passionate fans I have seen. Now there are most certainly some crazy fans across the football landscape. For example, after upsetting Alabama, the Tennessee Volunteers fanbase dismantled the goalposts, took said goalposts out of the stadium, and chucked them into the nearest lake they could find.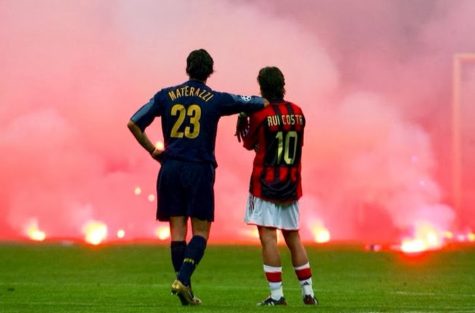 But soccer fans are even crazier, proceeding to shoot fireworks outside the away team's hotel. Stadiums usually have a dedicated area where only away fans can sit. Still, these fans make their presence known to all. They'll start chanting towards home players, chirping at the home fans repeated throughout the game, and even light mass amounts of flares during the game.
Not only that, but most fanbases are also some of the most generous and nicest people you will meet. For example, Japan's fanbase, win or lose, always proceeds to make sure that their area of the stadium is clean and cleaned up after the game to help the staff out. So for me, soccer fans reign supreme over football fans.
The third reason is the rivalries that soccer has. Once again, football has some great rivalries, looking at the Baltimore Ravens and Pittsburgh Steelers, the Green Bay Packers and Chicago Bears, and the Seattle Seahawks and San Francisco 49ers. They are always intense games with players and fans always talking trash to each other constantly throughout the game.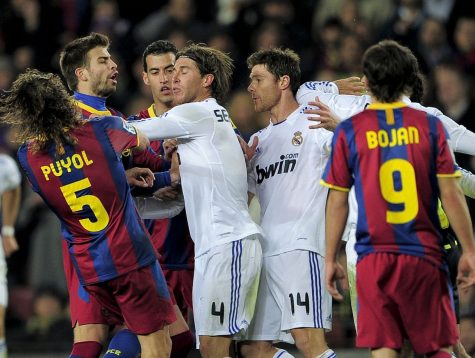 But I think the soccer rivalries are much more intense. For example, El Clasico, Barcelona, and Real Madrid is the main rivalry considered when looking at soccer. These are two of the most accomplished teams in club football history that led to intense matches and iconic moments throughout its history. Other classic rivalries include: Der Klassiker, FC Bayern Munich and Borussia Dortmund, the Milan Derby, AC Milan, and Inter Milan, and the North London derby, between Tottenham Hotspur and Arsenal. To me, rivalries in soccer are so much better than football rivalries.
The fourth reason is the iconic players and managers that soccer has brought to the game. Once again, football has plenty of famous players across the game, like Tom Brady, Aaron Rodgers, and Peyton Manning. It also has famous coaches like Bill Belichick.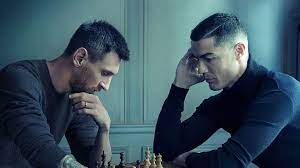 But once again football fails to stack up with the rest of the soccer world. When naming iconic soccer players, I have to name two of the greatest players to ever play the game, Lionel Messi and Cristiano Ronaldo. Both of these players have defined football for the past decade and a half, winning either one of them winning the Ballon d'Or (best soccer player of the year) 12 out of the last 14 years. They have also scored a combined 1,635 goals, 590 assists, and 67 combined trophies. Other notable players include: Pele, Maradona, Ronaldo (different from the other one I mentioned), Buffon, Neymar Jr, Rooney, Zidane, Henry, and so many more I could mention.
In terms of coaches, there are plenty of coaches that are also when known and respected across the sporting world. Looking at two of the greatest managers of all time, you have Sir Alex Ferguson and Arsene Wegner. These two coaches have won so much in their times with Manchester United and Arsenal. Ferguson has won a total of 1235 games and won 49 team trophies, including a year they won three trophies in the same season. Arsene Wegner has won 919 games and won 21 trophies, including an unbeaten season in the Premier League. These two managers are the greatest to ever do it. Other managers include Jose Mounirho, Pep Guardiola, Carlo Ancelotti, Antonio Conte, and Jurgen Klopp. For me, there are so many iconic players and managers, that soccer is better as well.
Overall I enjoy both these sports thoroughly, but one has to be better than the other. As I said football has great things to offer in their game.
But soccer just does it better.