Professional athletes have a positive impact on youth in many ways. Many athletes use their voice to help promote good issues in the world and to help people in need but, there are also some athletes who don't always have the best impact on youth.
Athletes like Tom Brady, Kobe Bryant, and Steph Curry are good examples of positive role models. Athletes are often looked up to as role models by children. They inspire children to work hard, stay fit, and be active.
These players are able to have such a big impact on the youth because children are often drawn to sports due to the attention, glory, and excitement that comes with them. Watching professional athletes compete in different sports encourages young children to participate in sports. This encourages children to be active, leading to an overall increase in physical activity rates.
Professional athletes, also, have a positive impact on youth by serving as ambassadors for social issues. Athletes have access to large audiences and significant media coverage, leading to their messages being heard by many. Many athletes use their platforms to raise awareness about important social issues such as equality, diversity, and inclusion.
Despite the positive impact that professional athletes can have on the youth, it is essential to recognize that athletes also have a negative impact on young children. One of the significant negative impacts pro athletes can have is on young children is on behavioral patterns. 
Children often look up to athletes who are notorious for bad behavior including; drug and alcohol use, reckless driving, and domestic violence. When children idolize athletes involved in negative behavior, they may develop these behaviors through imitation.
One of the most significant negative impacts pro athletes have on the youth is the promotion of unhealthy lifestyles. Many athletes promote unhealthy lifestyles, including smoking, drinking and using drugs.
Instead of promoting healthy behaviors like exercise or a balanced diet, children are often drawn to these unhealthy behaviors due to the image athletes portray. Unfortunately, this contributes to an overall decrease in children's health and wellbeing.
A recent example of this negative impact athletes can have is Memphis Grizzlies star Ja Morant. Morant was seen flashing a gun on Instagram live back in March of 2023. This led to a suspension and a meeting with the commissioner of the NBA. Just a couple months later Morant was seen doing the exact same thing. 
Many kids look up to Ja Morant as he is an electric player and they want to be like him. When athletes do things like this, young kids think it's okay and are drawn to the same unhealthy behaviors.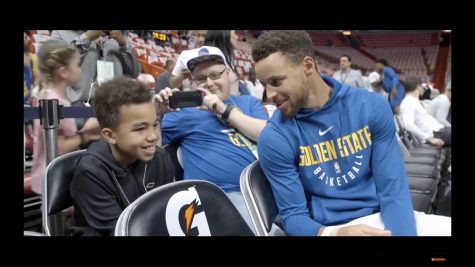 To combat that, there are more examples of promoting healthy behaviors than unhealthy behaviors by pro athletes. Steph Curry and Tom Brady are not only exceptional athletes, but they are also excellent role models for youth, inspiring them to work hard and strive for excellence in their respective fields. Their focus, commitment and integrity on and off the field make them ideal icons for young people.
Steph Curry has achieved great success through hard work and perseverance. What makes him a great role model is his dedication to his craft, and his strong work ethic. 
His positive attitude and team spirit makes him a great team player, and he always goes out of his way to help others improve their game. Also, he is devoted to his family and has even started a foundation that provides education opportunities for underprivileged children.
Tom Brady's success story is one of hard work, determination and perseverance. Brady's work ethic is legendary, and he's become known for his obsessive attention to detail in his preparation for games. 
He's another good role model because of his commitment to charity work. The Tom Brady Foundation supports a range of causes dedicated to improving the lives of children, including cancer research and promoting healthy lifestyles.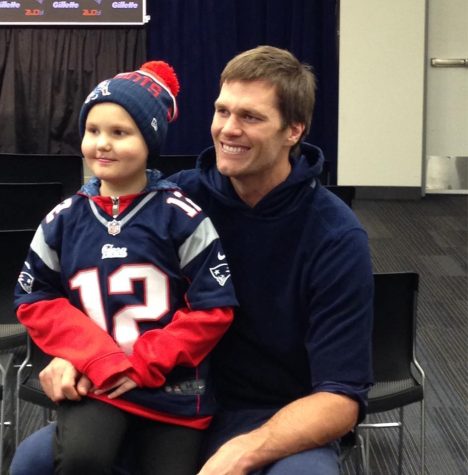 Both, Curry and Brady, have shown that success is not just about natural talent but requires hard work, dedication, and a positive attitude. They have demonstrated teamwork and a commitment to giving back to their communities. Through their successes and values, they have proven to be fantastic role models for young people who aspire to achieve great things in life.
The examples that Steph Curry and Tom Brady have set for young people are truly inspiring. By showing that anything is possible with hard work and perseverance, they have demonstrated that it's possible to achieve success in whatever field one chooses.
Their integrity and dedication illustrate that success is not just about the end result, but the journey undertaken with honesty. Steph Curry and Tom Brady continue to be true champions on and off the field and are positive role models for generations to come.
These aren't the only athletes promoting healthy behaviors. There are thousands of pro athletes that are helping give the new generation a bright future.
Story continues below advertisement