What is the Barnyard?
Schoolwide traditions continue to unify students to cheer on the Sammies and Suzies.
There is an irreplaceable feeling that follows when first walking into a crowded gym before a basketball game at Sutton High. The energy is unmatched especially when it comes to playoffs. This feeling of excitement and anticipation begins with the Barnyard.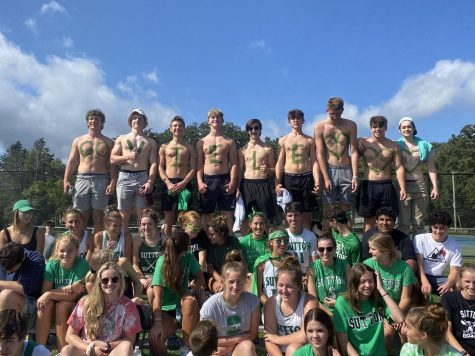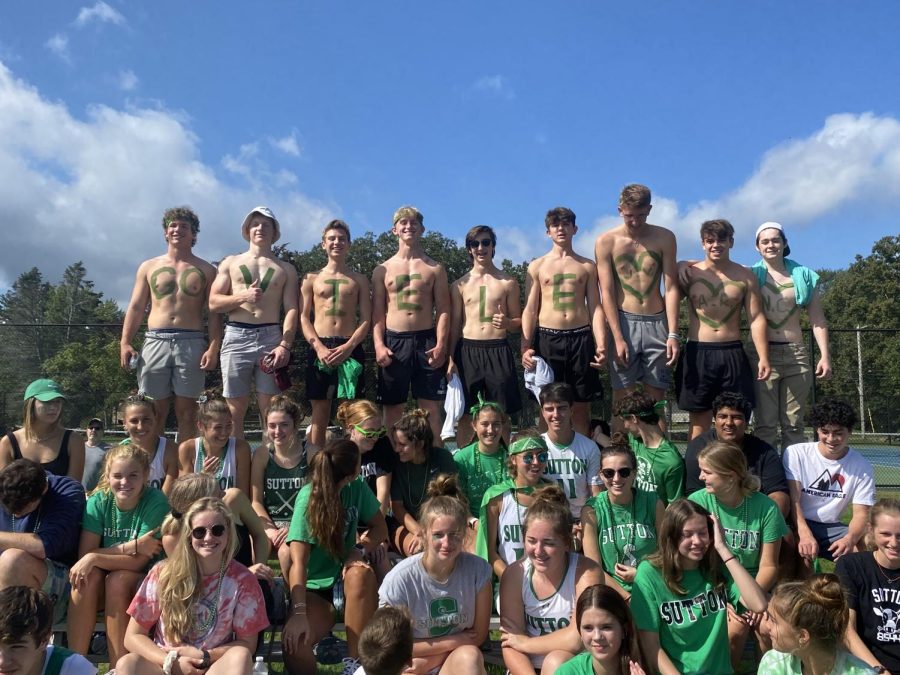 The Barnyard is what Sutton calls our student fan section. Students follow their teams wherever the athletes take us, whether that be in the freezing November night for a soccer game, or backing the basketball teams by attending the Clark Tournament. 
A sense of unity is established in the Barnyard built between students with themes and chants. Themes are the most popular way Sutton shows school spirit at games. In past years, I have seen themes such as green-outs, construction, Wild West, beach/Hawaiian, USA, and lastly, the most popular is the barnyard theme, one that is always prominent and obvious. Coming from someone who has gone to Tractor Supply Co. to purchase overalls, I believe it is safe to say that themes are taken seriously.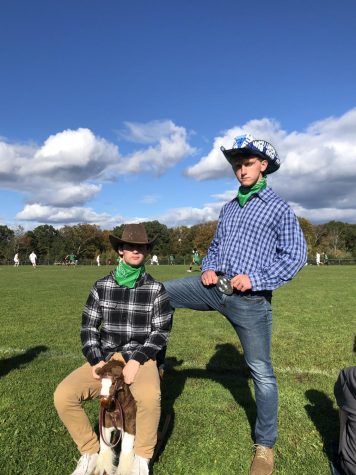 There is a bit of controversy surrounding the chants from the Barnyard during the games. Normally, students are positively cheering on our Sammies and Suzies, but there have been rare exceptions where one of our students targets an opposing player and calls them out for characteristics such as having a funny haircut or taking a bad shot. Our athletic director, Ms. Tuomala, works diligently to minimize the hostility that emerges from our fan section. 
Ms. Tuomala states, "Sometimes we make those mistakes. We test boundaries. I think that's part of being a teenager, a high schooler, a fan. I get it. But because we're part of an educational institution, we have to treat it that way."
When I was given the opportunity to speak to her about our student fan section, Ms. Tuomala holds the Barnyard in high regard. She claims that her favorite aspect of the Barnyard is the solidarity the students hold. Ms. Tuomala comments: "Our fans are part of the team. It's part of our community, it's part of our atmosphere. It's what makes Sutton special."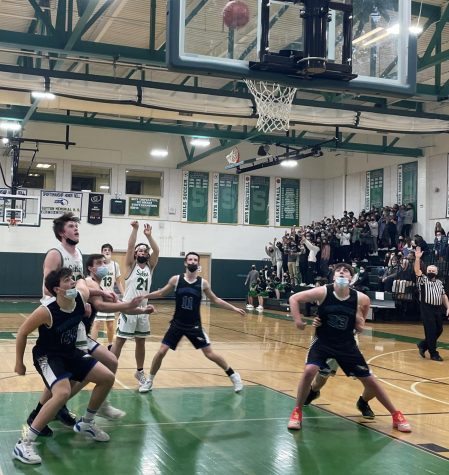 COVID-19 has been heavily influential on our school's athletics programs. New rules are implemented into leagues, masks have been required for certain sports, and fans have not been able to attend games. As of late January, fans have been permitted to attend basketball games, resulting in students and parents swarming back into the gym to cheer on our teams. 
I spoke with senior Aidan Rogan who is the captain of the boys varsity basketball team. When asked about the impact of the Barnyard's return, his response was "The fans bring that extra level of intensity to game days that [the team] was missing. It means a lot to see all the support."
As COVID-19 restrictions lighten up, the athletes of Sutton High encourage students to attend games as frequently as possible. Superfan Jacob Corrente says "Now that the students are allowed to go to basketball games, I have gone to every game I could, home or away." 
There is a significant impact created from our students cheering on the athletes. As our Sammies and Suzies continue to fill the banners in the gymnasium, the Barnyard is forever alongside to show our support.