Worcester's StART on the Street
Self Expression Minutes from Your Home
Art is something that has been around since the Stone Age. Over time art has developed into this umbrella with all sorts of categories raining off of it, ranging from performance arts to the paintings and drawings you do in elementary art class. Art has slowly become an outlet of self expression for many people.
Over the years art has been said to says the things that we are able to say, the words that we can't seem to express. Down at Park Ave in Worcester there is a street art fair, it's called StART on the Street. StART on the Street is Central Massachusetts Largest Art and Music Festival. This festival is a family friendly event with something for everyone one.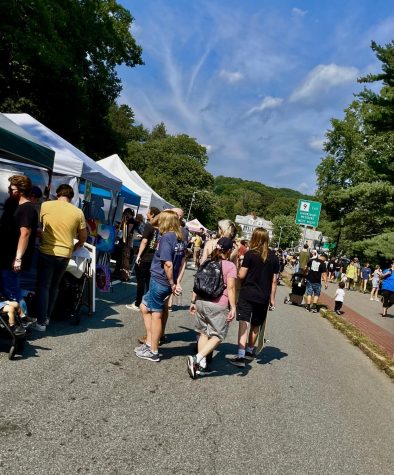 StART on the Street consists of over 250 different artists and small business owners selling their own works of art and musicians sharing their hard practiced music.  They have more than just the arts though they have food too. All through out there are Food Trucks, ranging anywhere from meat only to the best Vegan bites.
Food trucks like "The DogFather", "Say Cheese" "The Taco Dude" and many other amazing food trucks made an appearance at StART on the street.
Some amazing artisan like "The Nefarious Strumpet" selling her handmade jewelry, fair homes and other hand made must haves. As well as returning artisan  "Dream Scale Creations" selling there hand crafted dragon eggs in many fun colors and patterns, all very magical.
There are many organizations at StART on the street. "No Evil Project" was there, a non profit organization that is using its power to show people that we aren't defined by out labels. As well as "Pill man", a non-profit organization about a man who spreads awareness of pill abuse through his own story.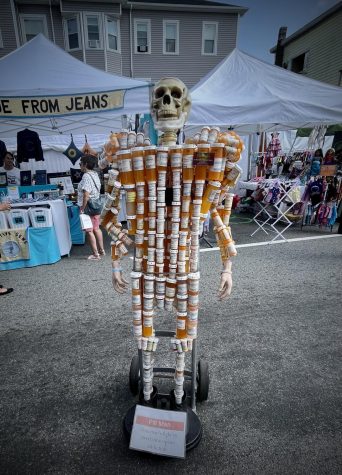 Unfortunately with all the chaos I did not get to interview him but he did tell me to tell my friends and shout him out because he does not want people losing years of their lives to addiction like he did. All those bottles on the Skeleton are his. His oxycontin and methadone that he was taking for 15 years.
There are are tons of powerful stories like pill mans all throughout this festival. If that's too heavy for you there are also a lot of venders with hand made crafts and small businesses trying to make it in the real world.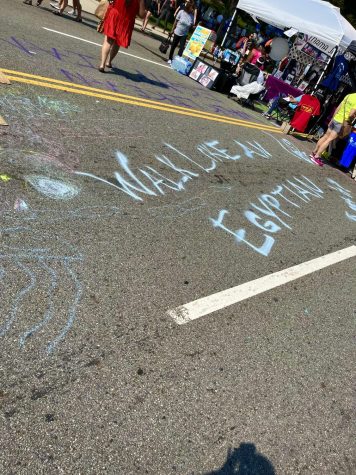 Festivals like StART on the Street is a place where people are encouraged to be themselves and share their own stories. A place where people can go and feel free, a festival, a safe place for everyone to share their creative goofy side, and its only 20 minutes from our school.
StART happened on Sunday September 18th. Unfortunately you may have missed this years amazing festival, but luckily for you this is a yearly event. So next year keep your eyes open because this is truly a remarkable event and I encourage all to go. I'll see you there!