Winter Sports Season Preview
Come support you Sammies and Suzies this winter.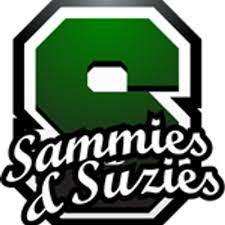 After a very successful fall season, the Sammies and Suzies look to continue their dominance through the winter months.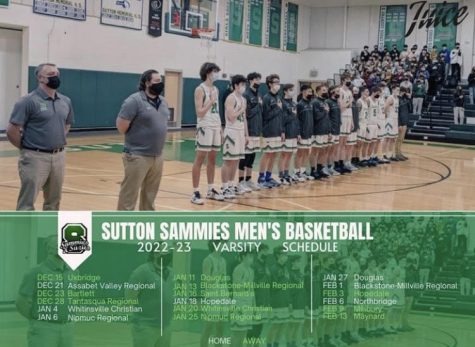 Boys basketball was disappointed in their 2021-22 season despite making the playoffs, but the attitude around the team has changed. This is one of our most experienced teams in years, and with that experience comes a very justified confidence.
With Josh Jenkins, Dan Cox, Ramsey Salem, Justin Cao, Ryan O'Rourke, and Javen Nazario entering their senior season, and very impressive development from sophomore cam Benedict. it's fair to assume that we have a successful season in store. Their team manager, Evan Hughes, is also expected to play a huge part in their success in the upcoming season.
The season tips off Thursday @ Uxbridge, and our home opener is the 21st against Assabet Valley Regional.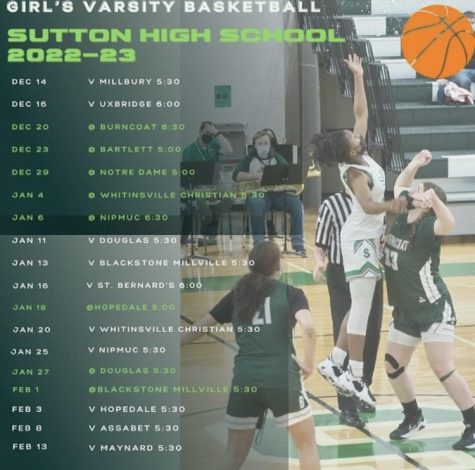 Girls Basketball's had its fair share of success over the last few years, and they look to build on it again this season. contrary to the boys, however, this is quite a young team, possessing only one senior. The confidence, however, is quite in line with the boys.
Theresa Sartiah , the only senior, has impressed her whole high school career and hopes to lead the team to a deep playoff run before she hangs up the green and white. Their first game is tonight at home against Milbury. Make sure you go show your support.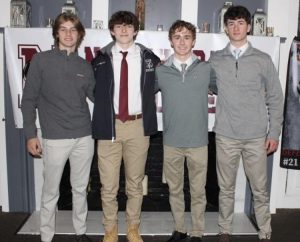 Hockey has a lot of the same confidence going into the season. Another older team in terms of Sutton players looks to remind the young-ins of the 2019 state title by bringing one home again. Northbridge, Sutton, Uxbridge, and Nipmuc combine to make one team.
As far as the seniors from Sutton go, we're sending Chase Falcon, Leo Colena, and Zach Menard onto the ice this season. The boys, as some have said, are buzzin' with excitement to get the season underway. Leo Colena has spoken at length about how excited he is to show Sutton fans how exciting hockey really is, and hopes fans will show their support. Their first game is tonight against BVT at the Blackstone Valley Ice-Plex at 7:30 P.M.
Indoor Track showed plenty of promise last year, and returning seniors and new freshmen are looking to keep on improving for the season, and prepare for the outdoor season as well. New coach and renowned substitute teacher, Jason Dimmick, has been a huge help to the development of our medium distance runners.
Our first meet will be tomorrow @ Northbridge High School at 5:30.
Taking inspiration from the baseball and our fall teams, we're also seeing a lot of Instagram pages popping up for our winter teams. Girls Basketball, Boys Basketball, Hockey, and Indoor Track.