John Mayer Would've Could've Should've Stayed Away From Taylor Swift
Why do Swifties hate John Mayer?
At midnight on October 21, 2022, Taylor Swift released her new album, Midnights. Announced on August 28 at this year's VMAs, the album was highly anticipated by fans for months. 
Before the album came out, Swift revealed there would be a "special very chaotic surprise" at three AM on the night of the release. Many theories about what this could mean circled around the internet. Could it be a tour announcement? A double album?
For fans that stayed up late to listen to the album, the surprise was almost too good to be true. I may never forget the feeling of finishing listening to the album only to see that there were seven new songs added when the clock struck three. 
Just when Swifties started to process the album, she dropped more music to analyze. One of these songs, "Would've Could've Should've," is theorized by many fans to be written about John  Mayer.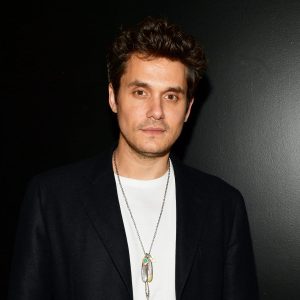 With lyrics like, "Living for the thrill of hitting you where it hurts / Give me back my girlhood, it was mine first," Swifties believe the message couldn't be any clearer. Swift has released a song believed to be about John Mayer before, "Dear John." On the album Speak Now, this is the song that made devoted fans hate John Mayer. 
All this started in 2009 when Mayer mentioned a potential collaboration with Swift on Twitter. He compared her to Stevie Nicks, and she was elated for a chance to work with him, as any fan would be. 
"Half of My Heart" was a song the two of them released in June of 2009. They performed it together at the Z100 Jingle Ball that December, making it apparent that they were officially an item. The timeline of their relationship isn't as clear. It is rumored that they dated from December 2009 to June 2010.
On October 25, 2010 Swift released her album, Speak Now. A few songs on this album were rumored to be written about Mayer, but the most obvious was "Dear John." The song set in motion a hate train for Mayer. 
The lyrics, "Dear John, I see it all now that you're gone / Don't you think I was too young to be messed with?" resonated with the fanbase. While dating, Mayer was 32 while Swift was only 19. The age gap was speculated to be brought up again in "Would've Could've Should've" when Swift referenced her stolen girlhood.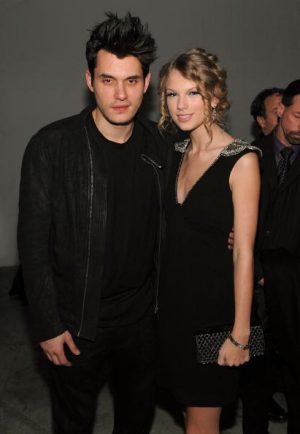 In 2012, Mayer spoke up about the song in an interview with Rolling Stone. He claimed the song humiliated him and it was "cheap songwriting" to be called out like that. His song, "Paper Doll", released in 2013 was rumored to be about Swift, which Swifties argue is the song with the real cheap songwriting. 
There were only a few more Swift-related incidents with Mayer including a rude tweet, a review of the album Reputation, and an Instagram live with Shawn Mendes, another collaborator of Swift's. These were the only incidents until the release of "Would've Could've Should've."
The heartbreaking song is about a relationship at 19. Swift sings about how the relationship affected her life negatively, and how she regrets it "all the time." Naturally, Swifties came up with the theory that the song was written about Mayer. 
On social media, fans went wild tearing Mayer down. It was like the 2021 incident with Jake Gyllenhaal that we know all too well. With Swift's tour announcement and the great war for tickets, the John Mayer hate has faded, for now.
Neither Swift or Mayer have spoken out about the speculations about the song, but Swifties will continue to wait for "Dear John (Taylor's Version)."