Bye Bye Gucci
Washington D.C theives stole $32,000 worth of Gucci from Wrentham store.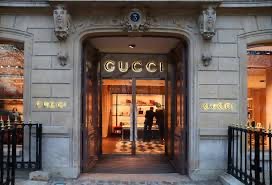 September 16, 2021, was a bad day for the Wrentham Mall. In the early hours of the morning three criminals entered the outlets and made their way to the Gucci store, leading to the chaos that was about to unleash.
Gucci is a luxury brand known for their modern, Italian-crafted leather goods, apparel, and accessories for both men and women.
Before we dive into it…. let's look into a few cases of the past within Gucci worldwide. Count on News 2 shows there have been reports of similar cases throughout the world such as the Charleston police investigation of two individuals accused of stealing thousands of dollars worth of merchandise from Gucci on July 6th, 2022.
According to Secaucus Police, an employee has been charged with stealing $50,000 in merchandise from New Jersey's Gucci store. The thefts occurred between the time frame of October and December 12th. Jerry Almanzon, 40, was charged with theft after his arrest on December 15th, 2018.
Linworth Hayes Crawford III, 28; Ronald Patterson, 32; and Nathaniel Owens, 32, along with another unidentified individual broke into the Gucci store at the Wrentham outlets.
The defendants and an additional unidentified individual smashed the front door of the Gucci outlet store and went inside, quickly stealing approximately $32,000 worth of high end merchandise as the alarms went off. Police chief Bill McGrath said "We don't believe it's a local random act." He reported that he thinks it is related to other thefts at Gucci stores.
According to daily voice , the evidence of surveillance video matched multiple shoplifting incidents in Virginia. Phone records linked them to the burglary as they were getting a replacement tire at Town Fair Tire in Connecticut as thy were on their way back to Washington, DC.
The footage from Town Fair Tire in Connecticut and The Wrentham Outlets corresponded with each other, the same car and the same outfits. The linking of evidence led authorities to pining these subjects to the crime on September 16th, 2021.
It was also alleged that on the day of the burglary Patterson posted on Instagram that he had Gucci bags for sale, that were later identified to be the ones stolen from the store prior that day. How dumb can you be? Posting on Instagram of the products you just stole, how did they think that they wouldn't get caught. The defendants and unidentified individual left a trail.
Why did they do it?
Well, It can stem from jealousy and the low-self esteem from what other people may have that they do not. Their form of seeking attention through posting the high end items that they stole to make themselves feel superior but also to make people jealous of what they have.
This crime was similar to a "smash-and-grab" that occurred February 15th at 5:30 a.m. at a Burberry store at the Wrentham Outlets, in which thousands of dollars in clothing was stolen. In which three suspects smashed through the store's front door and fled in a SUV vehicle with a New York license plate.
According to the State of California department of justice  police and retail experts organized thieves can steal thousands of dollars worth of products within minutes.
They were previously charged with criminal complaint in December 2021. The three men are now  facing the charges of possible 10 years in prison through conspiracy, with at least 3 years of supervised release and a fine up to $250,000. The grand jury charged them with a criminal complaint for the September as well as the December incident as well.
As of January 23, 2023 the details in the charging documents are allegations. The defendants are presumed innocent until proven guilty beyond reasonable doubt in the court of law.