The Best Ski Resort in the Northeast
Ski the Killington or ski on ice
Skiing/snowboarding season is officially here! If you enjoy skiing in the Northeast, but want to avoid large crowds, expensive lodging, and icy mountain conditions, I recommend Killington Mountain!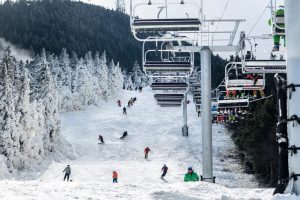 Skiing on ice is not the ideal way to spend a day on the slopes. Unfortunately, many ski resorts in the Northeast are packed with ice, but there is one mountain I absolutely recommend for those who want to avoid it. Killington Mountain is a well-known ski resort in Killington, Vermont, with phenomenal snow conditions.
I've been to many mountains here in the Northeast, but I had the best time skiing at Killington. Not only are the conditions great, but the crowds, prices, entertainment, and the size of the mountain are all outstanding.
Nick-named "Beast of the East", Killington offers 155 ski trails and 21 lifts, making it the LARGEST ski resort in the east! Killington mountain has the largest vertical drop as well, with a peak elevation of 4,229 ft.
The longest trail Killington offers is called Juggernaut trail and it is 6.5 miles long! Trails range from "bunny" slopes to double-black diamonds.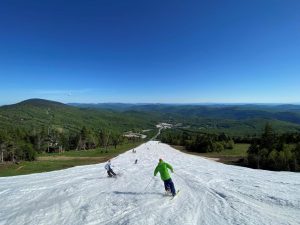 The lift tickets are a decent price, for the quality of the mountain. Kids six and under can ride the lifts for free.
If you are interested in vacationing here, I recommend staying on-property. The Killington grand hotel has an average price of under 300 dollars per night. The average price for a rental home close to the mountain is roughly 500-1,000 dollars per night.
Killington Mountain offers a few casual dining restaurants as well as live music. There are a few restaurants located near Killington as well as in the lodge itself. The highest rated restaurant,  Ledgewood Yurt, gets 4.8 stars and is located just outside of the Killington resort. Live music is a big deal at Killington, and you can catch many live performances at various restaurants within the area.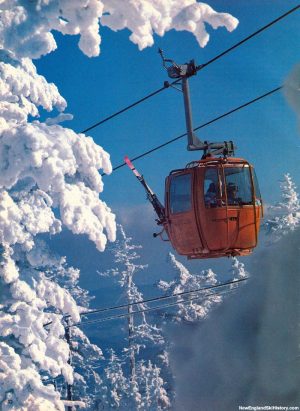 Looking for a summer getaway in the mountains? Killington is also open in the summer! They offer a wide range of outdoor activities including: mountain coasters, tubing, mountain biking, and zip lining! The adventure center is a theme park area located at the bottom of the mountain and features a ropes course, bungee jumping, and more!
Now that I've covered the essential details about Killington, let's dive into some fun facts! Every trail on the mountain combined is over 71 miles long. The mountain receives an average snowfall of 250 inches per season. There are six mountains at Killington resort (Killington Peak, Snowdon Mountain, Ramshead Mountain, Skye Peak, Bear Mountain, and Sunrise Mountain). There are two express gondolas. The most advanced part of Killington is located at Killington Peak. There are over 150 hiking trails.
Speaking from experience, I had a great time skiing at Killington and I highly encourage you to take a visit! I recommend going early-mid March, since the crowds are managable. Avoid late March/April because it gets muddy during the end of the season.
Whatever you do, just have fun!