Legalized Scalping?
Ticket companies are pricing regular people out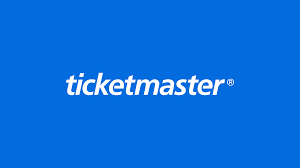 Sports have shown time and again how important they are in the lives of many Americans. For many children, going to a pro game is an incredibly special event.
Or at least it was.
Going to games has changed over the years from a fun activity for the family to a financial commitment on par with monthly payments for youth sports. It baffles me that, somehow, events continue to sell out in spite of their ludicrous price of entry.
As recently as ten years ago, the average Super Bowl XLVI (46) ticket price was $900, which is a wild mark, but nothing compared to the $6,700 average for Super Bowl LVI (56). That's almost a 750% increase in just ten years. Major events like the Super Bowl have changed from an event for fans to celebrate the success of their team to a display of status performed by celebrities.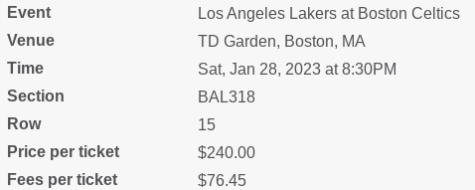 This trend is present in other sports as well. Tickets for the Celtics vs Lakers game on January 28th this year at TD Garden hovered around $300 for "nosebleeds," or seats so far back and high up in the arena that people joke about getting a bloody nose.
$300 for, quite frankly, crappy seats to a regular season game in January is utterly unreasonable. In the 80s, which were both a peak of the Celtics, and the first peak of NBA popularity, Celtics tickets at the Boston Garden cost about $10 for nice seats
Granted, the Celtics versus Lakers game is a bit of an extreme due to the history between the clubs. Something like that has more draw than other games. People traveled from around the northeast in order to watch one of the greatest basketball players ever (Lebron James) play in one of the greatest rivalries in sports.
"
Surely tickets to that game wouldn't be freakishly cheap by comparison, right?"
Sort of like June 9th, 1987, when the Celtics and Lakers played in the NBA Finals. Magic Johnson, Kareem Abdul-Jabbar, and Larry Bird, three consensus top 5 players of all time, all played on the same court, except this time it was the NBA Finals.
Surely tickets to that game wouldn't be freakishly cheap by comparison, right?
Right?
Wrong. $15.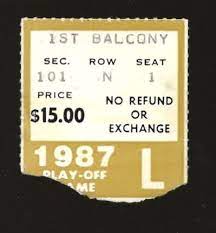 For tickets to watch three of the greatest players ever play in one of the greatest rivalries in sports. In the NBA Finals.
All the circumstances are (mostly) the same, except one game is 36 years older and for the NBA Finals, so the regular season tickets shouldn't be 16 times more expensive. People love blaming inflation for every money related issue, so I'll indulge.
A dollar in 1987 was worth about $2.60 in 2023. You don't need me to tell you that 15 times 2.6 isn't 240. Inflation doesn't account for this in the slightest. After adjusting, finals tickets from 1987 are over six times cheaper than regular season tickets in January 2023.
It's clear inflation isn't causing this increase, so we must look elsewhere. Ticket companies, such as Ticketmaster and SeatGeek, buy out events and resell the tickets for a huge profit.
The venues aren't to blame, however. I can't in good conscience place blame on a venue for taking an opportunity to guarantee the sale of all their tickets by selling to these companies; however, these venues, by making the decision to not only allow this, but to partner up with these companies, hurt the consumers of their product, whether it be a concert or sporting event.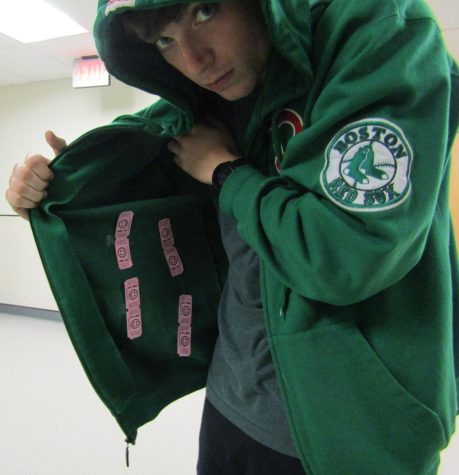 The upsell may have been acceptable if it wasn't for the fees they tack on at the end to increase your price by upwards of 30%. The Biden administration is investigating these hidden fees. Frankly, it's taken too long for these companies to be investigated. 
These "fees" are really just consumers paying for the privilege of Live Nation (the main perpetrator) buying out all the tickets and reselling them at a presumed 100-150% uptick.
What blows me away the most, however, is that it's legal when these companies do it, but when regular people buy out tickets and resell them, at a much lower premium, they're called scalpers, and what they're doing is a crime.
The double standard that multi-billion dollar corporations are allotted is a growing issue in this company, and the steps potentially being taken by our government could be the start of these double standards disappearing.