Esports, also known as electronic sports, has become popular amongst millions of fans and players around the globe. While traditional sports such as football, soccer, volleyball, and basketball continue to control the sporting world, Esports has certainly begun to make an impact. Still, the majority does not know what exactly Esports is, how it came to be, or why it has become such a large sensation.
The Basics Of Esports
Esports, much like the more popular sports, involves intense competition. The difference is that this competition is done through video gaming, where individuals or teams compete against each other in a variety of video game titles and genres. These competitions can range from casual matches to professionally organized tournaments with fairly notable prize pools. However, unlike traditional sports, where physical ability is the main requirement, Esports demands expert skill in areas such as hand-eye coordination, strategy, entirely cohesive teamwork, and very quick reflexes.
"
Major tournaments and leagues are held in all regions, with teams and players joining to compete from all over the world
The History of Esports
The 1970s and 1980s were considered to be the earliest days of Esports. Arcade competitions and early home console tournaments laid the foundation for what would become what we know as modern Esports. The first large gaming tournament was held by Atari. Over 10,000 players came together regionally to challenge one another's skill at the game Space Invaders. The championship, held in New York, has been considered the first sponsored Esports event. However, it wasn't until the late 1990s and early 2000s that Esports began to attract significant attention with games such as "StarCraft", "WarCraft III", and "Quake" paving the way for competitive gaming. In 2005, the Cyberathlete Professional League (CPL) held its first major Esports tournament, offering a sizable prize pool of $150,000.
Over the years, Esports continued to grow alongside the internet and online gaming platforms, enabling players from around the world to compete against each other. Major organizations began to invest in and sponsor Esports, leading to the establishment of professional Esports leagues in popular games such as "League of Legends," "Dota 2," and "Counter-strike: Global Offensive."
The Diverse World of Esports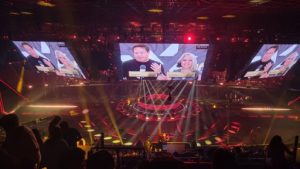 Esports has a vast variety of video game genres, including first-person shooters (FPS), real-time strategy (RTS), multiplayer online battle arena (MOBA), fighting games, and sports simulation games. Popular titles like "Overwatch 2", "Rocket League", "Valorant", "League of Legends", and "Counter-strike: Global Offensive" have become the most recognizable within the Esports community, each with its own dedicated player base, sponsors, and fan following.
Major tournaments and leagues are held in all regions, with teams and players joining to compete from all over the world. Here are some of the most popular Esports arenas in the US:
Popularity and Esports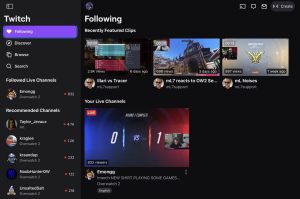 The growth of Esports can be attributed to several factors. Firstly, the rise of streaming platforms such as Twitch and YouTube Live has allowed fans to watch their favorite players and teams live in action, just like watching a live game of soccer or football on the TV at home. These platforms provide a space for players to not only showcase their skills, but also become teachers for new players, and create an even more dedicated fanbase for the specific game that they stream.
Secondly, Esports organizations and tournaments have adopted a more professional approach, with professionally structured leagues, paid coaching opportunities, and other financial investments from traditional sports teams and celebrities. This has enabled Esports to have larger prize pools, increased media coverage, and an overall wider audience.
Esports has evolved from local arcade games into worldwide events that show no signs of slowing down any time soon. With its deep history, diversity of game genres, and global community of players, esports has thoroughly established itself as a mainstream form of entertainment. Whether you are a player or a spectator, there's no denying that esports offers an entertaining and immersive experience that continues to captivate audiences worldwide.
McIntosh, Jason, et al. "22 Best Esports Arenas in America (2023)." ggCircuit Blog, blog.ggcircuit.com/best-esports-arenas-in-america. Accessed 29 Sept. 2023.
"Top Games of 2000." Top Games of 2000 – History :: Esports Earnings, www.esportsearnings.com/history/2000/games. Accessed 29 Sept. 2023. 
"History of Esports." CDW.Com, CDW, 10 Sept. 2021, www.cdw.com/content/cdw/en/articles/hardware/history-of-esports.html#2.
Story continues below advertisement