Boston Sports Start the Season in Historic Fashion
The Bruins and Celtics have started the season with a 37-7 combined record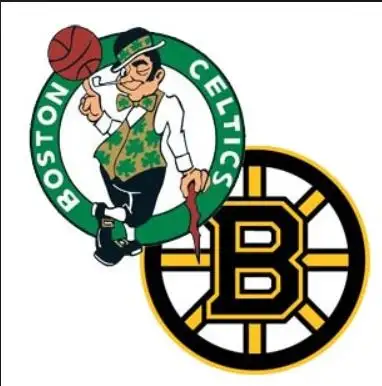 Boston Sports fans are no strangers to success, whether it be regular season or post season, but the way TD Garden's teams have been playing to open the season is something we've never seen before. The bruins have an NHL-Best record of 19-3, and the Celtics aren't far behind with an NBA-Best record of 18-4. The Celtics did lose about a week ago in Chicago, the first loss for either team in 2 weeks, but the teams have been near immaculate in the Garden.
The Celtics suffered the only loss in TD Garden on Friday, October 28th in an overtime thriller against the Cleveland cavaliers. Outside of that fluke TD Garden has seen the home team leave the arena victorious in 24 of our 25 games this season.
The Bruins have been the story of the NHL this year, leading the league in goals scored (88), and being tied for fewest goals allowed (48), which, of course, leads them to having the best goal differential in the NHL (40).
Wing David Pastrnak has contributed heavily to their success, netting 14 goals (good for fifth in the NHL), and dishing out 18 assists, (good for 15th). That gives him a point total of 32, putting him in fifth, and giving him a strong case for MVP (Most Valuable Player).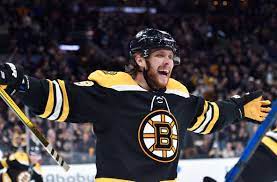 His consistent pressure is a likely boon to his scoring, as he is second in the NHL in Shots on goal with 109. Pastrnak is looking to show the Hockey world he's still got it after not being selected as an all-star the past two years, and with how he's playing, I think teams are taking notice.
Keeper Linus Ullmark has also been spectacular this year, allowing the fewest goals per game of any keeper, and leading the NHL in save% and Wins. It's no wonder he's the early favorite for the Vezina award, the trophy given to the best keeper in the NHL.
Ullmark has always been a solid keeper, but he's kicked it into another gear this season, building on his comparatively pedestrian 2021-22 season where he *only* saved 91.7% of his shots against, compared to 93.5% this year. with Ullmark in net, playing as well as he's playing, the Bruins could be in for a very deep playoff run.
The Celtics have been led by a terrific combination of star play and bench performance. Jayson Tatum is in the midst of a potential MVP season, Jaylen Brown is in the midst of his best professional season, and the Celtics' bench has been the best in the league by a wide margin. And all of this is without their DPOY (Defensive Player of the Year) candidate center in Robert Williams III.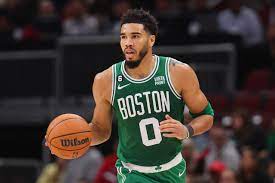 Jayson Tatum is currently averaging 31.6 points, 7.8 rebounds, and 4.5 assists while playing elite defense. He's an MVP front-runner and leading the best team in basketball. Talk from the media has shifted significantly after his poor finals performance last year, and people are starting to remember the kind of player he is.
The bench for the Celtics is averaging 33.6 Points per game, which is about average for the NBA, but they're shooting 44.2% from 3, which is 6% better than the next best bench. This has helped greatly for the Celtics Offensive rating of 122.2, which would be the best offensive rating in NBA history.
The defense has fallen off from last year's historic numbers, but much of that can be attributed to the loss of Robert Williams III, who is set to return by Christmas.
Another incredible feat of these teams is their coaching situations. Jim Montgomery and Joe Mazzulla are both coaching their first season with the team. Jim Montgomery has had a head coaching job in the past, and Joe Mazzulla had been an assistant with the Celtics for 3 years prior to his promotion, but the success both of these teams have had with new coaches is unprecedented.
Bruce Cassidy was released because a management believed a new voice would resonate better with the players, and through 21 games, that has clearly been the case.
Under normal circumstances, the Celtics would not have a new head coach this year. After Ime Udoka's suspension, however, it seems Boston fans aren't too upset about our coaching.
It's unheard of for a city to have this much success between 2 teams this deep into the year, but that's what Boston is doing.
It's a great time to be a Boston sports fan.