The Latest Music From 5 Seconds of Summer
COMPLETE MESS, hit or miss?
Two years after their last album, the Australian band is back in the spotlight with their new single COMPLETE MESS. It'll be a part of their fifth studio album and according to a release, it's their first song fully written and produced by the four band members. The song was recorded in Rancho V Joshua Tree, Michael Clifford's home studio and Dragonfly Creek in Malibu.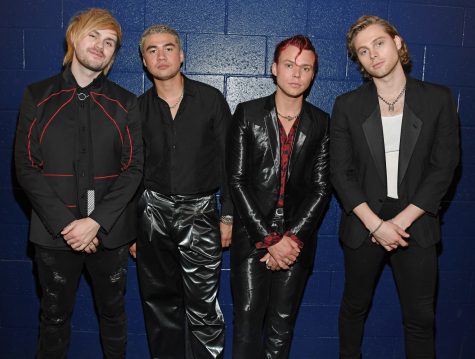 "We wanted that expansive sound that we naturally gravitate towards when we play together, so we had to learn how to record that. This new music is so authentically us. It's exactly the kind of music we want to be making right now and it's a good song to be able to reconnect to our fans after such a long time of not releasing music. We can't wait for everyone to hear what we've been working on." the band said in an interview. 
The music video is set in a desert landscape with swirling visual effects. It's surpassed 3 million views with the comment section flooded with love from the fans. Even though the video is only shot in one place, it's still encapsulating and vibrant.
With over a decade of experience under their belt, fans held high expectations for the new single. The release was met with an overjoyed reaction. One fan commented: "Wow. Just wow. I'm convinced these guys could never make a bad song." And it seems they were right. Just last week COMPLETE MESS was rated 4 out of 5 stars.