The history of pumpkin carving can be traced back to the ancient Celts. They celebrated Samuin, or Samhain, a festival that marked the end of the harvest season and the beginning of winter. The festival was used as a time to honor the dead. On the night of October 31st, they believed that the line between the living and the dead was blurred, so they lit large bonfires and carved grotesque faces into fruits and vegetables, most commonly turnips, to ward off the evil spirits of the "other side." As Christianity became more popular, the use of large bonfires was reduced to small flames inside large gourds or turnips.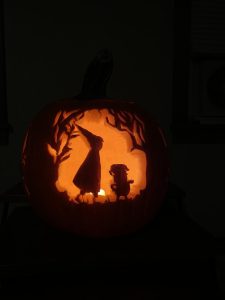 However, the tradition of carving vegetables for Halloween is not solely a Celtic tradition.
The tradition of carving turnips and other various vegetables as a form of protection against evil spirits was brought to America by Irish immigrants in the early 19th century. However, the turnips were soon replaced by pumpkins, which were larger, easier to carve, and more readily available in the United States during autumn.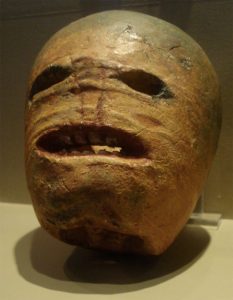 In the late 19th and early 20th centuries, pumpkin carving gained immense popularity in America, and it became a Halloween tradition for households and communities. Many families host specific pumpkin carving contests during Halloween parties. It's considered an opportunity to bond over a shared Halloween tradition.
As Halloween celebrations grew, so did the intricacy of designs. Early pumpkin carvings were originally simple, spooky faces, but over time, people began experimenting with more elaborate designs, creating intricate scenes, and even putting favorite or iconic Halloween characters on their pumpkins. Additionally, the trend of painting pumpkins in acrylic paint with designs instead of carving them has become increasingly more popular.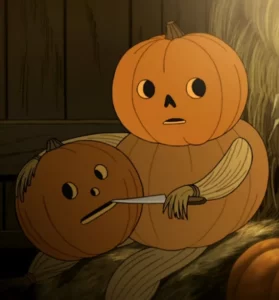 Partly thanks to the influence of cartoons and TV shows such as "It's The Great Pumpkin, Charlie Brown", "Over The Garden Wall", and "Outrageous Pumpkins", as well as magazines that featured free pumpkin carving templates, pumpkin carving has maintained its popularity. Pumpkin carving kits, with pre-made stencils and pumpkin carving specific tools, also make it easier for everyone to create more creative designs.
 Today, pumpkin carving is an integral part of Halloween celebrations in the United States and many other parts of the world. Pumpkin patches, farmers' markets, and orchards offer a wide variety of pumpkins for carving, from small gourd-like pumpkins to large porch pumpkins.
Carving contests are held in communities, and social media platforms such as Facebook, Instagram, Pinterest, and Tik Tok are flooded with photos of creatively carved pumpkins each and every Halloween season.
"The History of Pumpkin Carving – Revisited – Alabama Chanin." Journal, 18 Oct. 2017, journal.alabamachanin.com/2014/10/the-history-of-pumpkin-carving/#:~:text=The%20act%20of%20carving%20pumpkins,time%20to%20honor%20the%20dead.
Story continues below advertisement