Why Watch Pro-Wrestling?
It is so much more than scripted violence.
When people think of professional wrestling, they think of two muscular men covered in body oil grappling with each other or crazy characters that talk in confusing ways. While not entirely incorrect, it does not encapsulate everything that pro-wrestling is today.
But why do people watch professional wrestling? Does it matter that it is scripted? Should more people be exposed to it?
I interviewed Mr. Marcucci, a long time wrestling fan, for his take on the matter.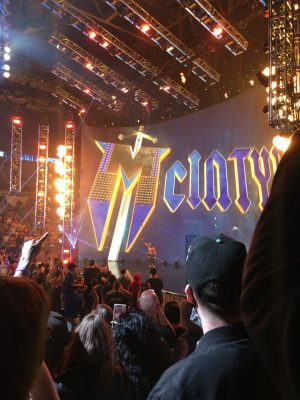 ¨Why are you a pro-wrestling fan?¨
¨I've watched wrestling literally, I think, my entire life. My first memory of wrestling, my mom took me to watch Wrestlemania. And I just remember watching that…and I was hooked."
It seems that being exposed to wrestling at a young age gave him something to enjoy and remember fondly as the years went on.
"When I was in college, I worked for an independent wrestling company called ECW. I would work the street team…and I would just go around and hand out flyers, and I did that for free. But I got to hang backstage with guys like Rob Van Dam, Sabu, and Paul Heyman, and just listen to them".
That experience only increased his love for professional wrestling due to the people that he had the pleasure of being near.
The argument that professional wrestling is pointless to watch because of its scripted nature is commonly brought up to those who watch it.
So I asked Mr. Marcucci for his opinion.
¨How do you feel about the statement that ¨pro-wrestling is fake, therefore it doesn't matter or why should I care¨?
Immediately he dismissed the statement and provided his reasoning as to why he feels that way.
"Everything's fake, I mean reality TV is fake. I think we watch or consume things for entertainment and I think you have to take it for that value as entertainment."
People watch plenty of scripted shows for entertainment. But they refuse to accept that professional wrestling is structured as entertainment just like their favorite programs.
This is because wrestling is presented as a competitive sport, while the outcomes are predetermined. So people see it as a poor attempt to trick the audience into believing that everything is real.
But there is more reality in wrestling than people realize.
"
The wrestling moves and the risks are very, very real.
— Mr. Marcucci
As Mr. Marcucci noted, "The wrestling moves and the risks are very, very real. They are putting their bodies at risk every single night…so I would dismiss that argument pretty quickly."
Wrestlers have a very busy schedule and that means injuries can happen at any time. Even when they trust each other and are professional, it does not mean that they are immune to getting hurt.
I finished the interview by asking him if he believes more people should watch pro-wrestling.
"Yeah, of course. Wrestling has evolved and I hope it continues to evolve for the better. They're trying to make it more inclusive for all audiences.
He added that, "Some wrestling has not aged well. If you watch matches from the eighties, nineties, and even early two thousands…It's like man, that's the storyline they had then? That would never pass today. But I think there's something for everyone with wrestling."
Wrestling companies like the WWE have strived to be a leader for inclusivity in wrestling. They continue to support organizations like Boys and Girls Clubs of America, Special Olympics, and the Make-A-Wish Foundation. It is apparent how much the WWE has impacted the lives of so many, seeing that John Cena set the world record for the most wishes granted for the Make-A-Wish Foundation.
Beyond supporting those organizations, the WWE has made their product relevant by providing opportunities to men and women who would have been undervalued decades ago, and by bringing in people who have a large presence on social media. As a result the WWE is gathering an impressive audience.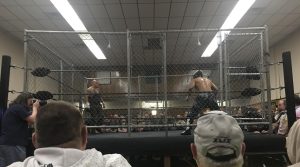 Those who watch witness a state of the art production and wrestlers with unbelievable athleticism. They see entertaining characters that can perform in a massive stadium while also connecting with individuals at signings and events. Outside of the WWE, there are independent promotions with plenty of action for anyone to enjoy as well as international promotions like New Japan Pro-Wrestling with some of the most talented wrestlers alive.
Wrestling has changed so much since the old days of savagery and babbling. It has brought people together who have a shared passion for entertainment and has put smiles on people's faces. Which is, after all, what it has always been about.
So why watch pro-wrestling? The answer is because it is awesome.