Local $450,000 grant benefits SPS
More hands-on classes to be offered
I sat down with Mr. Friend (our Superintendent), to talk about a recent grant (worth 450k) the Sutton Public Schools received from the Blackstone Valley Consortium. Mr. Friend talked a little about the opportunities and benefits the grant will bring to SHS students, and explained to us how this program works and was created. This grant will definitely benefit all students, bringing new activities and courses for a better school year.
SUTTON NEWS: How long has the Blackstone Valley Superintendents Consortium existed? Is this a new thing?
FRIEND: It has been around for about 20 years. It's designed for the 13 communities that come together to serve Blackstone Valley Tech. We meet about six times a year to discuss issues related to the Blackstone Valley. We do a lot of work about professional development in this group as well.
SUTTON NEWS: Who are some of the members of the Blackstone Valley Superintendents Consortium?
FRIEND: There are 13 towns, and the members are all the Superintendents of the towns. In the area there are: Sutton, Millbury, Grafton, Northbridge, Douglas, Uxbridge, Blackstone-Millville, Bellingham, Mendon-Upton, Hopedale, Milford and Blackstone Valley Technical School.
SUTTON NEWS: Is it common to receive such a great amount of money for a grant?
FRIEND: We received this grant from a philanthropist organization that gives out grants for schools. Their original target was Middle School Engineering; and we received a Middle School Engineering grant three years ago for 57 thousand dollars. But we met with them because we had this idea of having an opportunity…because we are a small district, we only have so many offerings we can deliver for our students, and so by joining a consortium and offering online and blended learning opportunities we can take advantage of different school district's strengths and offerings they have. And so, this organization gave us 450 thousand dollars over three years to develop and expand this program. So far we have offered four different courses: Manufacturing Engineering I, Manufacturing Engineering II, Welding, and Cyber Security and Robotics. We plan on offering Manufacturing Engineering III.  
However, we plan on expanding that a little; for instance, we don't offer Cyber Security in Sutton, nor do we have a teacher to do that. This would give the kids in Sutton an opportunity to do a course online and meet a couple of times in the semester with the class [at one of the schools in the consortium]. It gives every district more opportunities for the students that we serve, and that was the main thrust of this. By getting this grant it allowed us to expand our offerings, to hire a coordinator and it allowed us to run this for three years at a very nominal cost for students. Once the grant runs out, it will be upon the districts to fund and continue this program and it will not be an absurd cost for the districts if everyone joins in. To continue with the program after the grant runs out will be at a price of approximately 12-13 thousand dollars per year for each district. 
One of the main reasons we were talking about this in the Consortium of Superintendents was that over 800 students applied for get to BVT, but they only take 300 students, so we have these 500 students that are looking for some technology education and now we can give them an opportunity; that's why we offered these courses for students that want hands on education. If you start taking advantage of these programs from your Freshman Year, you will take one extra course per year and would be able to have a full internship Senior year. It gives you as a student much more flexibility for your education.
SUTTON NEWS: It definitely brings many benefits to us as students, but I have another question for you; are you currently seeking any additional funding from other organizations or even the Blackstone Valley Superintendents Consortium?
FRIEND: We are always looking for grant opportunities, but this one was very unique because we have been trying to build this program for four years; and the organization that is funding us believes that this program can be replicated all throughout the state. We are always seeking grant opportunities for the school.
(Portions of this interview were edited for clarity)
Leave a Comment
About the Contributor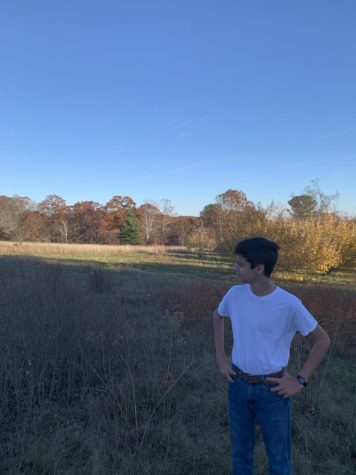 Marcos Gouvea, Staff Reporter
Marcos Gouvea was born on May 1, 2006, in Worcester, Massachusetts; He lived there until the age of four. That is when he and his family moved to Brazil,...