Comparing School Newspapers
What do we have in common? What are the differences?
How often do you read other schools' newspapers? Never right?
But did you know that schools not that far from Sutton Highschool have very different newspapers from ours?
There is a lot you can tell about a school and its values based on its newspaper. Viewers can tell from our newspaper that we are very supportive of our sports teams and that we enjoy writing things that will inform our readers about what is going on in the world. Some schools don't share these same interests and write about a few different topics. However, this does not mean the differences are a bad thing because they make schools stand out in their own ways.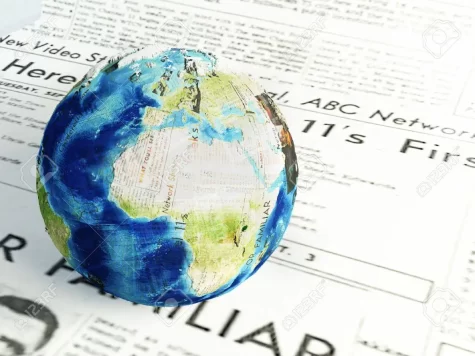 In fact, the differences you can see just between our newspaper and Milbury High School are shocking. From what I can tell from reading some of Milbury's articles they mainly focus on updating students about things happening in the school. All of their articles are set up together in one multipage format that allows their readers to scan the small paragraphs for topics they are interested in. While we do many articles about different subjects they tend to focus on the events in their school. They have many well-taken photos that add to their articles, which are most likely taken by students. It seems that they print out their paper seasonally, instead of posting articles daily. This means that the student writers work on one or two articles for a couple of months and then put them together in one paper. Even though our two schools are very close, the things that are in our newspaper are not the same as theirs, and this really shows how unique each school is.
If we take a bit of a further look and go to the Douglas school newspaper, the differences are even more dramatic. When taking a look at their website people can tell that there isn't that much importance that their newspaper carries in their school. This is due to the difficulty of finding the newspaper and the small number of articles on it. It seemed a bit unorganized and not as modern as other websites. They do however have a lot more creative writing on the website written by students, but not many school updates or real-world problem articles.
Another school close to ours, Northbridge, doesn't seem to have a school newspaper website, or it is just very hard to find. This will make you question the interests of students there or just the lack of support for a possible newspaper.
Worcester Academy's newspaper, The Vigornia, tends to focus more on opinion pieces and research projects, than on updates in the school. The Vigornia was established in 1878 and has been exclusively online since 2017. Their setup is a lot similar to New York Times's website, and it puts comments on the articles more front and center. These comments make it clear that the paper has a lot of student readers. One thing that is noticeably different from our newspaper is that the article's writers' names aren't shared. However, it seems that there are many different student writers on this paper that contribute their own writing styles.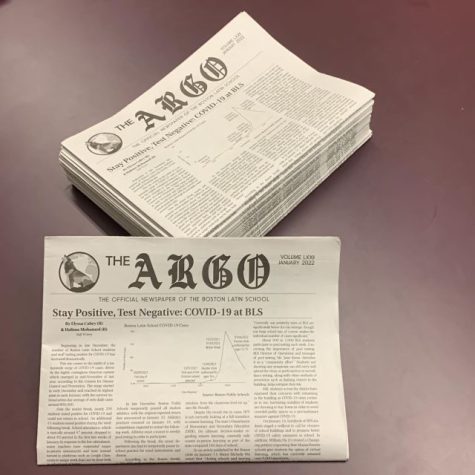 Going a little further from Sutton, Boston Latin School has an award-winning school newspaper that is highly respected. This paper is called The Argo and it is over 160 years old. In their newspaper, there is a large variety of interests represented. One thing that they do that is very different from our newspaper is that they print out all of their articles in a large stereotypical newspaper. This paper is not only stereotypical due to the black-and-white print the articles are in but also a crossword puzzle. One thing that is clear is that our schools tend to write about the same topics. They have a large student body that works on the paper and it is clear in the large variety of articles. It is surprising to think that a school more than an hour away from Sutton, which is much more private, could be writing about the same topics as us.
Lastly, taking a much further look into a random state, West High in Iowa has a school newspaper, West Side Story, that has similar focuses. They tend to focus on lots of sports articles as well as some articles that take a look at phycology. It seems that they have the same amount of students writing for the paper as we do which is most likely why our article topics are similar. The more students that are sharing their interests and ideas, the more vast the subjects of the articles will be. Even though our schools are far away from each other, we have more in common than we do with closer schools.
As you can see school newspapers can be very similar, but they can also be completely different. It seemed the farther schools have similar values in their newspaper. However, schools that are closer don't seem to share these same interests.
Why is this? Well, every school is different in its own ways. Maybe some of these schools don't have many students interested in writing and they tend to focus more on different opportunities. It all depends on the student body to decide what values the school will hold.
This all goes to show that you can tell a lot about schools based on how they write in their school newspaper.