How Ex-NBA star Enes Freedom became a major enemy of Turkey's President with a $500K bounty on his head
Enes sacrificed his career and safety to stand up to Turkish and Chinese regimes.
Enes Freedom, previously known as Enes Kanter is a former NBA star who last played for the Boston Celtics. He abruptly fell out of the league when he was traded to the Houston Rockets and four days later was waived. Freedom has been very vocal about injustices in China and Turkey, sacrificing his NBA career.
Enes believes his career has ended because of his comments about China. NBA Commissioner Adam Silver denies that Enes is not in the NBA because of his human rights activism.
"The league office has had no involvement in team roster decisions involving Mr. Freedom," NBA spokesman Mike Bass said.
He has been very active about human rights abuses in China and Turkey. He has gone as far as calling out president Recep Tayyip Erdoğan and Xi Jinping.
He did not stop at calling out presidents; he went after some of the NBA's biggest stars like Lebron James and all of his previous teammates saying "I had over 100 NBA teammates over 11 years. Not a single call or text!"
Lastly, Enes has also been critical of Nike and owner Phil Knight, saying that slave labor camps in China are being forced to make Nike products.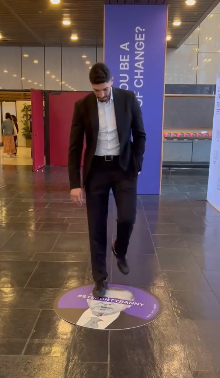 The relationship between Enes Freedom and Recep Tayyip Erdoğan seems a bit more personal than the rest. Enes grew up in Turkey, and in 2017 the Turkish government revoked his passport. They accused Enes and his family of terrorism and his NBA games had been censored in Turkey. Enes hasn't shied away from taking shots at Erdoğan, calling him a "dictator" and stepped on a photo of him at a protest.
Following their storied history in recent news, Erdoğan has placed Enes's name on the Turkish Terrorist wanted list along with other dissidents critical of the Erdoğan regime. Enes now has a $500,000 bounty on his head. 
This creates a very dangerous situation for Enes who now resides in Washington, D.C. He claims he is now being watched 24/7 and has upped his personal security. He is in constant contact with the FBI but is more worried about the lesser known dissidents on Erdoğan's list.
People in Turkey are not likely to read his story. The free press is effectively not available in Turkey considering the number of jailed journalists has doubled in the past year.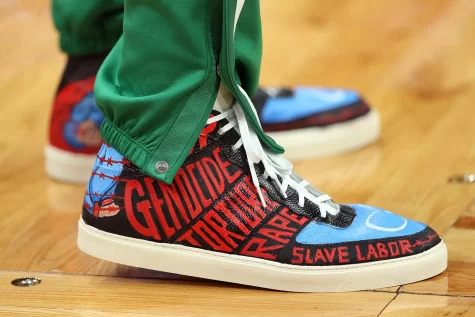 Over the past couple of years Enes has let his voice be heard over various mainstream news channels and media outlets. When he was still in the league he would let his shoes do the talking while he was on the court. He had designed his shoes to have human rights messages and had said he was pressured by the league to stop wearing the shoes and to keep his mouth shut.
"Because of my platform, whenever I say something, it goes everywhere and the Turkish government hates that," Freedom said.
The Turkish government has grown sick of Enes and they are doing anything they can to shut him up, hence the bounty. Enes does not regret any of it, saying, "I wish I had done more; that's my regret."