High school sports are an important part of high school because they teach students many important skills that they will carry into their lives after high school.  Statistics show that about 7.6 million high school students played on at least one school sports team in the last year. Numerous studies show that participation in high school sports has long lasting benefits both physically and mentally on the student.
"
Participating in high school sports can boost a student's self esteem and confidence
Physically, playing high school sports makes you physically active. High school sports teams have practice and games five to six times a week. That means that the students on a sports team are frequently getting some kind of physical exercise. This is very beneficial for their health and bodies and can help them maintain a healthy weight. Many kids today don't get enough physical exercise as they are always on their electronics and video games, and filling their free time after school with screen time.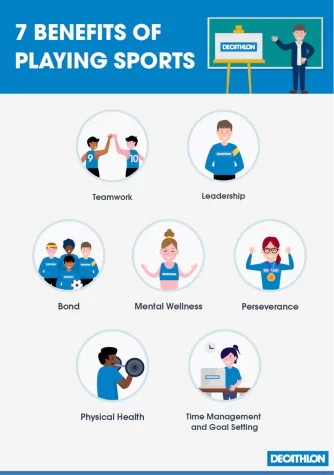 Playing a sport keeps kids active. Also, studies show that high school students who participate in sports are less likely to participate in unhealthy and risky behaviors like drugs and crime. Playing a high school sport helps keep the student busy after school hours and having a full schedule can keep a student out of trouble. 
Mentally, playing high school sports has many benefits for students. Team sports teach accountability, dedication, leadership, and time management. Playing sports requires a lot of time and energy. Students need to use their time wisely and learn to manage their time with sport and schoolwork.
Story continues below advertisement
The determination and goal setting skills that the student learns from playing high school sports can also be used in the classroom to study and work at their grades. Students learn accountability by having to show up to all practices or face not being able to play in games. They learn consequences for their actions that don't show teamwork and dedication to their teammates. Sports are also a good way to relieve stress that students may be feeling at school.
Participating in high school sports can boost a student's self esteem and confidence. New friends are made when a student is part of a team and a student gets to know their teammates who may not have been part of their friend group before. Sports teams spend a lot of time together practicing and traveling to games so students make new, close friends easier.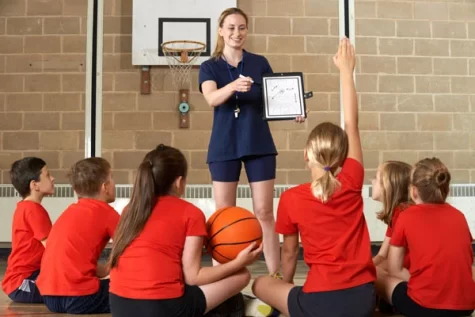 They also learn a lot from their coaches. Playing a sport, students learn how to respect authority, and respect and listen to their coaches.
A good coach can make an impression on a student that helps shape them for the rest of their lives. Students who play high school sports also see their self confidence boosted. When a student works hard at practice and sees that they are getting better and the team is getting better, it gives the student more confidence. It's an exciting and thrilling feeling when a team wins a big game and this can boost their confidence. 
Sports have many benefits, so even if you may not consider yourself an athlete, you should strongly consider playing a sport while in high school.