As many kids in high school begin to get their license, students and parents are searching for the perfect car. There are many things to consider when buying a car, factors such as safety, reliability, and price affect the decision drastically. Unfortunately, there is often a trade off between those three major factors. 
Say you buy a car that is very safe and reliable… While this is a good thing, the price is driven up as a result. A car purchased at a low price will often reflect that with its reliability. This is not always true, but is more than likely what you will run into. The best thing to do is pick out which characteristics are most important to you, and buy from there. 
One of the most important things to consider when buying a car is that there is a major difference between price and cost. A certain car may be priced at $4500, but cost you $7000 when all is said and done. With this in mind, buy something that will not cost you in the long run, do it right the first time. 
As of now, the wholesale used car market is declining as the year goes on (Manheim Used Vehicle Value Index). This mostly relates to dealer based car sales. Based on my own findings for years now among websites such as FaceBook Marketplace and Craigslist, private used car sales have been at a steady high point for some time now. 
The private used car sales may be high now, but are still mostly lower than buying from a car dealership. 
My recommendation is to buy a car from a private party. There are many risks associated with this, but if you take your time and tread lightly, you will find the right car. 
Typically, when buying a used car from a dealership, the customer is lured into a false sense of security, when in reality, most of these cars are trade-ins with their fair share of problems, and the dealership "fixes" these problems for a timely profit. Unless a used car dealership offers you a considerable warranty, my advice is to steer clear of these used car lots.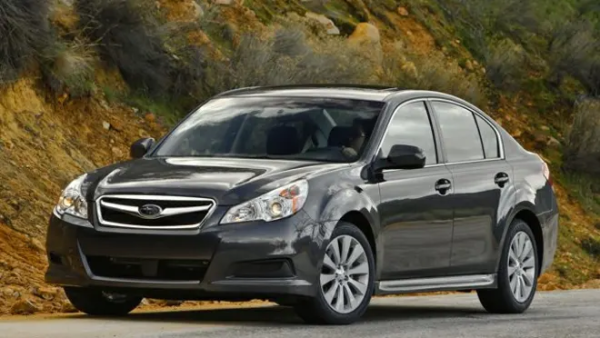 To get a good idea of reliability and quality, the cars in this research will be from the year 2000 and on. This is because parents and students are not often looking to buy a new car or something within the last five years simply due to the sticker prices. As a result, this will provide buyers with prices between five and ten thousand dollars. This price range will almost certainly buy you a car that will last you a long time. 
For those searching for a sedan, Subaru offers nearly unmatched reliability, affordability, fuel economy, safety, and low running costs. For Subaru specifically, stay away from models older than 2012. Previous models are notorious for head gasket malfunctions, which is not something you want to fix. 
From Cars US News, the 2012 and up Subaru Legacy is one of the best cars you can buy for under $10,000. This particular model scored an 83/100 on the JD Power Reliability Score. The Legacy features all wheel drive, perfect for handling New England Climate conditions. 
According to Kelley Blue Book (KBB) those in the market for a sport utility vehicle (SUV) will be more than pleased with the 2010 and up Toyota RAV4. This is a midsize SUV that should check nearly all boxes for buyers. 
Should you find yourself needing a larger SUV, Autotrader suggests the Chevrolet Tahoe or GMC Yukon. From personal experience, the 2000 and up series of these cars is a great vehicle. My family's 2005 GMC Yukon XL was our go-to car for many years, surpassing 240,000 miles with repair costs coming to approximately $750 in a 5 year timeline. The LS motor that GM offered (and still does) is one of the most legendary motors known for its power and reliability.
While, trucks are not often a vehicle purchased for or by new drivers, they certainly have their place. I have owned three trucks since age 14 now, and can say that they are one of the best all around vehicles for work and transportation. They are extremely reliable, safe, and can make you money if you are doing manual labor. My personal opinion is to buy a Ford Super Duty, preferably diesel fueled.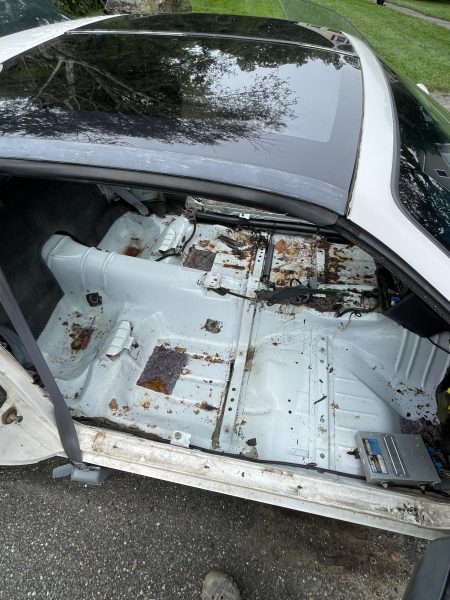 These trucks, however, come at a higher price than your average car. When buying a 20 year old diesel truck, you can expect to pay around $15,000 for a vehicle with over 150,000 miles. This is why I will not delve into this particular topic at this time. 
All in all, buy the car that is right for you. Nearly all vehicles can surpass 200,000 miles if they are properly taken care of and maintained. The largest problem to look out for when buying in New England is rot and rust. Any car that has signs of rust, or previous repairs for rust, is something I would not even touch, speaking from experience with having bought four of my vehicles now.
Story continues below advertisement