UN1F1ED² Global Packaging Group's New Building
Is this the beginning of an industrial park in Sutton?
Our town, Sutton, founded in 1714, is considered a small town. Many call it a farm town as well. Sutton consists of five main parts or areas: They are known as the Sutton Center, Manchaug, Wilkinsonville, West Sutton, and South Sutton. 
Over the past 40 years or so, there have been gravel pits in Wilkinsonville. Other than dirt bike and four wheeler riders using it as a playground, the gravel pits have been mostly untouched. 
Due to the gravel pit inactivity, UN1F1ED² Global Packaging Group (UGPG) decided it would be beneficial to utilize the space. The construction of multiple warehouses is what they have in mind.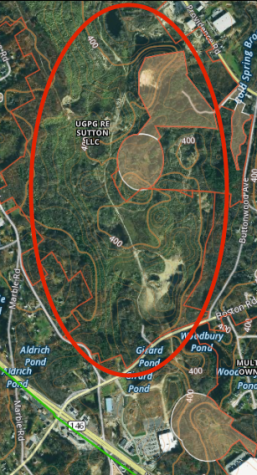 The area that UGPG purchased is nearly 350 acres (onX maps). They plan to use this space for their building, and two others that they will supposedly lease out to second party clients.

According to Brian Stevenson on The Sutton Site: "That building will be roughly 27 acres and will be over 60 feet tall." This works out to be a building around 1.176e+6 square feet and six stories high. If the unit goes in, it would be the largest building in our town. 
UGPG was asked to elaborate on the possible size of their buildings, but they did not. This leaves the public questioning if the units will be larger than what they had in mind. In the Millbury-Sutton Chronicle, "the Select Board and Town Meeting approving nearly $18 million in tax breaks in a 15-year Tax Increment Financing package with the town." This decision has been made and we do not know the specifics of the deal. 
Not only would the building affect the natural environment in the area, but it would take a toll on the roads in Sutton, Millbury, and Grafton. Commercial trucks fully loaded have a tendency to destroy the roads they travel on, and this becomes exponential when you have a fleet coming in and out of the area on a regular basis. The possibility that there will have to be more frequent repaving will take a large toll on taxpayers. 
The possible pollution that these developments could impose on the area is also large. With large amounts of local watershed and small waterways (like: Cold Spring Brook, Marble Pond, Aldrich Pond, Girard Pond, and Woodbury Pond), UGPG must be extremely careful in every action they take. It can be presumed that with the size of the developments going in that there will be a large ecological impact in the area.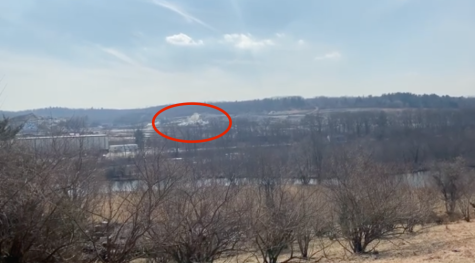 Peter Wood posted a video of the blasting that has already begun on UGPG's new lot. They are most likely clearing a ledge or hill for leveling. This is an example of the ecological impacts that have taken place only months into the purchasing of the land.

One argument for the development of UGPG in Sutton is that there is a possibility for tax breaks, but as previously stated certain aspects of the new building contradict this reasoning. In theory, taxation of the new buildings, especially when first building, would supposedly take away from the everyday homeowner's expenses. This would make sense but nobody knows for sure just yet.  
It could be believed that this building is the starting point for a large "industrial park" or something of the like in our town. If they can build three massive buildings now, why not three more later down the road? No one knows if it will go this way, but it has in many neighboring towns.