Top 5 quarterbacks of the NFL
Who are the best quarterbacks in the NFL?
With no question quarterbacks are the most important position in football, they handle the ball and make every decision during the play. So which quarterbacks are the best of the best, not just from last season but of the last few seasons?
The NFL is full of amazing quarterbacks with talents that range from elite arm strength, pin point accuracy, elusiveness, seeing the field, and agility to maneuver away from defenders. Almost everyone knows the five best in the league but putting them in a specific order is hard.
Patrick Mahomes, Jalen Hurts, Joe Burrow, Josh Allen, and Justin Herbert are arguably the best in the league. 
Keep in mind this top five is not in any specific order, but starting off my list is Justin Herbert. Justin Herbert plays for the Los Angeles Chargers and is a year three quarterback. He had an impressive 25 passing touchdowns with 4,739 passing yards and a completion rate of 68.2 percent of his passes. However, he is limited on his legs considering he had zero rushing touchdowns and only 147 rushing yards. But, Herbert makes some of the most elite throws in the league and is praised by all of his teammates. Hebert is showing strides to becoming a leader and taking his team to playoffs and even further. Being a strong leader for his team is something he is lacking and needs improvement on but he is working on it well.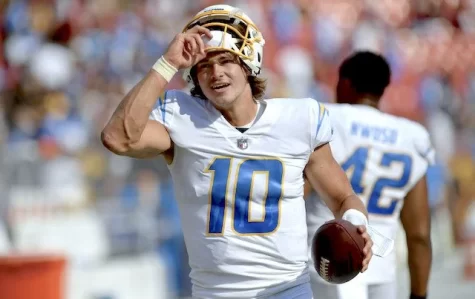 Moving forward to the Buffalo Bills starting quarterback is Josh Allen. Josh Allen is a remarkable quarterback who makes some of the best throws in the entire league, and is able to run straight through de fenders as well. This past season was not his best but certainly wasn't his worst. He had about 4,283 passing yards, 35 touchdown passes, 762 rushing yards with 7 rushing touchdowns, and a solid 63.3 percentage of completed throws. However, he was held back this year from his turnovers having 14 interceptions and 13 fumbles. Many claim that he's overrated or he doesn't know how to lead a team when he's already a year 5 player. This past season people forget that he injured his throwing arm and it definitely effected his game negatively, and yes he may need to be a better leader but he is the reason the Bills were being looked at as one of the top teams of the NFL and the seasons before he had even better stats especially his 2020 season where he threw 37 touchdowns and only 10 interceptions.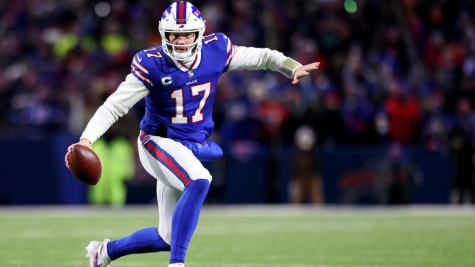 Joe Burrow came out of college from arguably the greatest college football team of all time. While only being a year 3 quarterback he has made a name for himself in the league with his ability to make perfect in stride passes. This past season he had 4,475 passing yards with 35 passing touchdowns, 257 rushing yards with 5 rushing touchdowns, and a completion rate of 68.3 percent. Now all of the stats are great but stats aren't everything. However, he did lead the Bengals to the Super Bowl two years ago and last year he brought his team to the AFC championship, and in college he won the national championship. So with these records he is seen as a great leader and knows how to win games. Joe Burrow really doesn't have any flaws, it's part of the reason he is a top tier quarterback of the league.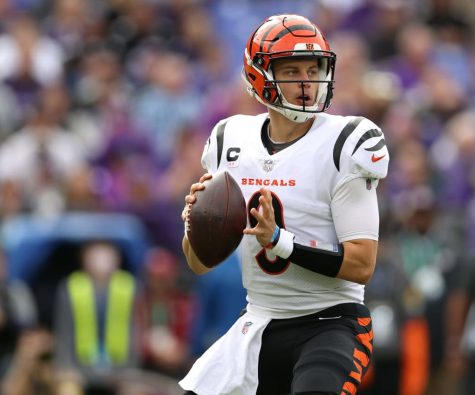 I think  the future of what quarterbacks should be is Jalen Hurts of the Philadelphia Eagles. Hurts is a dual threat quarterback, making it hard for teams to stop him because of his arm and his threat to run. He ran for 760 yards and 13 rushing touchdowns which being from a quarterback is insane numbers. Throwing a total of 3,701 yards and 22 passing touchdowns despite missing two consecutive games, he placed at the top of quarterback stats. He led the Eagles all the way to the Super Bowl while maintaining the best record in the league. He's a great leader and praised by all of his teammates. However, this is only his third year and he's only had one outstanding season. Hurts is expected to be dominating the league for the upcoming years, but his longevity remains to be seen.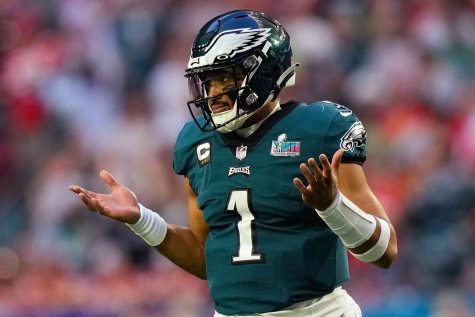 Putting these quarterbacks in order is almost impossible but there is a clear number one. Patrick Mahomes is not only the best quarterback but he is in fact the best player in the entire league. He brought his team to the Super Bowl and won, winning Super Bowl MVP and league MVP. Adding to that, he led the Chiefs to tie with the Eagles for the best record of the league. He's made three Super Bowl appearances in the last four years, winning two of them. Through the past seasons he's consecutively put up the best stats for quarterbacks and has been in the MVP race multiple times. This past season he threw for 5,250 passing yards and 41 touchdowns, the most of any quarterback this year. Adding to that he rushed for 358 yards and 4 touchdowns. It was pretty obvious that he was going to win MVP from seeing these stats and while watching him he makes plays no one else in the league can make.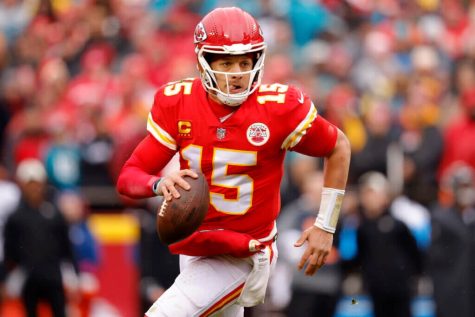 There are still many other quarterbacks in the league that are worth the watch and have great talent but these five are the current ones at the top. Feel free to share your top five in the comment section.