Problems In Foster Care
Foster Kids Need Our Help
The foster care system is at the root of some of our nation's biggest challenges. Foster children around the United States need more support and care than children in their given families. Children who have been in the foster care system are at a significantly higher risk of mental and physical health problems according to the University of California, Irvine sociologist.
Every child deserves to be in a loving family. Our goal should be for the millions of kids who get abused, neglected, or orphaned, to be healed, and for us to make the foster care system more loving and not traumatic like the majority of kids have experienced. 
Every day foster children are blaming themselves and feeling guilty about removal from their birth parents. Some might blame themselves for splitting up the family – especially if there are younger or older siblings involved. Not everyone is lucky to live with a stable family and home. Not everyone is lucky to live with the same family or home.
As a society, we need to make the foster care system more adaptable for foster children so they do not feel like a downcast from the rest of the world. Foster kids are more likely to have behavior problems that affect them down the road. 
Opportunities are harder for foster kids to get because they don't have the same background as most children in the U.S and usually fall on a bad path for the rest of their lives.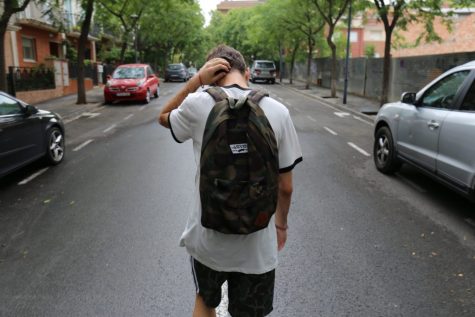 As of September 2014, more than 415,000 children and teens were in the foster care system at any given time. It increases tremendously over the years. 6 to 12 million children a year are reported to child protection services and in many states, 1/3 of foster children are required to take psychotropic medicines, and 37% of those children overall and 44% of Black children are in child protection services by the time they turn 18
Aging out of the foster care system is a very common problem in the United States in the system. Aging out is when the child reaches an age of majority and the foster care system can't help them anymore and they are let go. Usually, the kids who age out turn out to not be able to afford to live the life they want, so they become homeless. 
In 2014 alone, more than 22,000 young people, ages 18 through 20 were discharged from foster care and sent to live on their own, which they can't afford. Moreover, recent studies have shown that young adults exiting the foster care system are targets for predators running sex trafficking rings. 
The average annual amount of federal foster care funds received by the states ranges from $4,155 to $33,091 per child. The cost of raising a child in the United States is around $284,570 and it increases and changes every year. The longer a child remains in temporary care, the more likely he or she will experience multiple placement changes and the disrupted relationships caused by such changes. 
Unfortunately, more than 40 percent of children placed in foster care are moved to a different foster home or care facilities such as a shelter or group home, and children are also commonly removed from foster homes because the foster parents were found to be unprepared to meet their needs. If the United States had a system with more appropriate foster homes and care facilities to meet the complex needs of the children in their custody, we could minimize these problems. 
The consequences of multiple move placements cause bad attachments that don't help their social health and emotional development. This is an especially grave concern for children ages six and under, which is by far the largest group of children in foster care. Given the critical role, that strong and stable early life attachments play in healthy human development.
For children of all ages, multiple changes in placements often lead to severe, long-term behavior. Frequent moves also contribute to other mental health problems and poor educational achievement, as children are shuttled from school to school not to mention the reason why they might be moving homes in the first place.
Children entering the foster care system have experienced some form of trauma that brought them to this moment. Entering the foster care system can be traumatic enough for children, especially if they lose track of siblings or other relatives. If their trauma is left untreated, this could greatly affect their brain development and change the structure and chemical activity of the brain, resulting in emotional and behavioral changes in the child. 
If left untreated, it could take them onto a darker path. There are more than 700 California 17-year-olds in foster care, and 41% reported they had thought about death by suicide and nearly one-quarter had attempted it.
The situation has become even more threatening in the COVID-19 pandemic. Some children contemplate suicide the moment they enter the system, which means anyone under the age of 18 could be contemplating or have attempted suicide. However, if an event like this occurs while in a foster home, the most that is done is to send them to a different home.
In worst-case scenarios, they are sent to live in group homes – which decreases the likelihood of ever being put into another foster home again or having the chance of being adopted.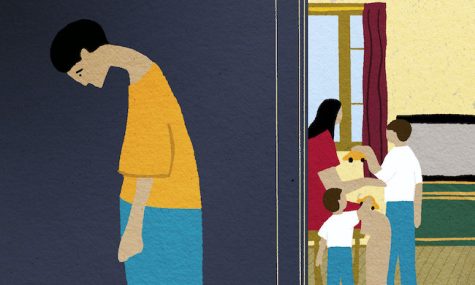 Moreover, each change in foster placement decreases the likelihood that a child will return home or be adopted. The majority of the kids in the foster care system do not graduate from high school, and those who do complete their education generally receive much lower test scores than other children of the same age.
We put in so much money to the foster care system and the majority of the time nothing good comes out of it. This is why I believe that most of the kids turn out to be homeless for the rest of their lives.
Providing child protective agencies with sufficient funding to train, and support more high-quality foster families would be a good place to start. Children are far less likely to be moved around when placed with foster families who are well prepared to meet their needs which could be challenging. More aggressive recruitment of adoptive families would help as well. 
So would hiring more social workers to ensure that children are placed in the most appropriate settings and to move children out of foster care and safely return them to their parents or place them with adoptive families? If we change the cons we will likely have fewer people becoming homeless and make the foster care system more adaptable for the kids to have a better environment to live in with others.