If the Shoe Fits
Is spending over $300 really worth it for shoes?
As society progresses we get more and more caught up with the idea of the "status quo", and that "we need designer, name-brand expensive" shoes to fit in, but is it worth it? Yes, they cover your feet when you walk through such things like, mud, rain, snow, but they are just going to get dirty, so what's the point?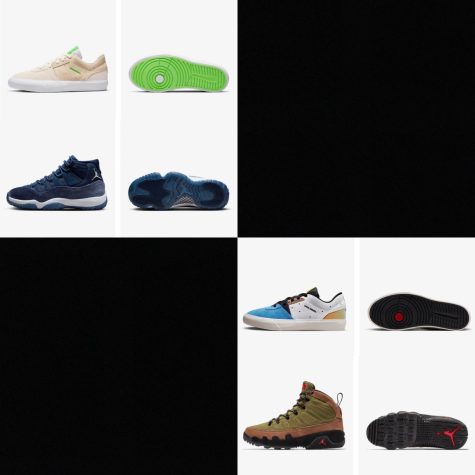 Jordans have become very popular. On the Nike Website, they have many different styles and types.
The cheapest pair of women's shoes are Jordan Series .05, originally $80 but on sale for $62.97. The most expensive pair of women's shoes are coming soon, Air Jordans 11 Retro for $225.
Men's sneakers do not differ too much from women's. The cheapest men's pair is Jordan Series .06, originally $85 but on sale for $65.97. The most expensive pair is the coming soon Air Jordan 9 Retro NRG. These will cost $225
Yeezy's have also been a thing that people always seem to be fawning over. I went on the Adidas Fight Club website to find out more.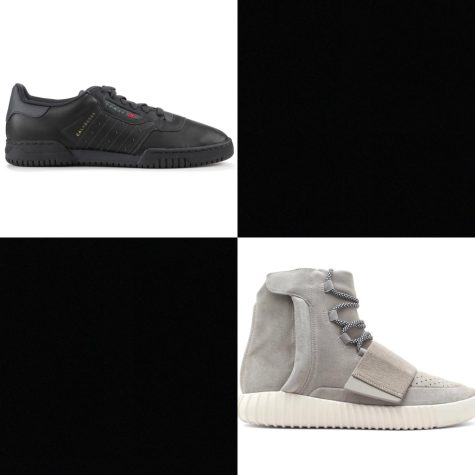 The cheapest pair are around $150 for men's 10.5 (men's average size) and around $40 for men's 7 (equivalent to average women's shoe size of 8.5, 9). They are the Yeezys PowerPhase Calabasas. The Yeezy Boost 750 'OG's are the highest costing pair of Yeezy around $4800 for men's 10 and around $5,000 for men's 7 (equivalent to the average women's shoe size of 8.5, 9). Is that worth it for a pair of shoes?
People have taken trying to keep their shoes fresh out of the box clean look as far as avoiding creasing their shoes. So much so that they even sell sole protectors and crease protectors.
The average full-time job salary in the US is $54,132 per year or $1,041 per week. You spend more than a week's salary on one pair of shoes, and that will probably just get dirty. Most teenagers work part-time jobs though. The average part-time job salary is $34,130. That's about $367.50 a week. If the shoes were gonna stay looking brand new then maybe spending all the money you make in 5 weeks might be worth it. Though that seems to be the problem, shoes don't stay fresh out of the box clean forever.
Shoes themselves wear down. Shoes that are made out of suede, knit, or mesh, are the worst type of shoes to have because they collect more dust particles than the other materials.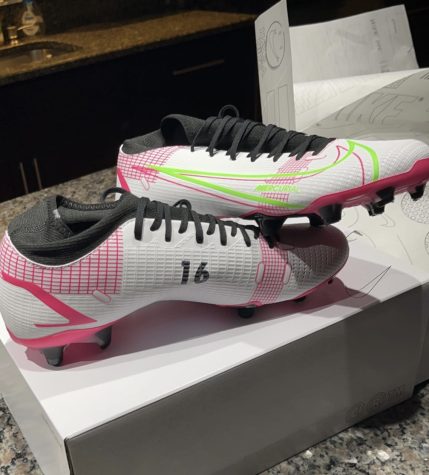 On the same note, I have played soccer for 14 years and a requirement is cleats. Every year or so I buy a new pair of cleats; if you don't then the soles fall off, but how much are you willing to spend per year?
The cleats I get are normally not over $150. There are some cleats out there that people spend $300 on cleats, cleats that will be ruined the minute you play in the rain, or mud. While the cleats you wear can affect your game, $300 cleats are not going to affect your game that much. 
This year I designed my cleats on Nike Custom online for only $110, and they were a birthday present. They are a great quality product, and they are not so expensive that they cost a month's salary, but not so cheap that the bottoms are going to fall off.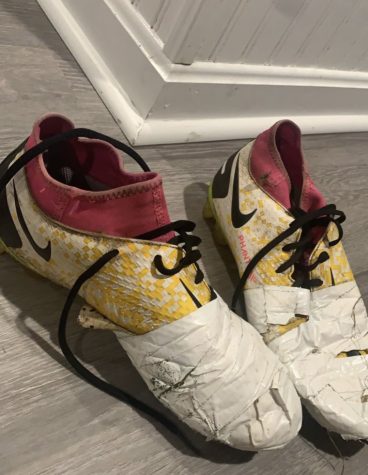 I talked to some people around Sutton High to see what they think. I talked to Seniors Gabe Scurio and Collin Holbrook. They had two very different viewpoints.
Gabe started with "Seattle 10 retros are my favorite" Collin stated, "my black vans, Just something comfortable, I don't really care that much about shoes."
I asked the boys "What is the price limit you would spend on shoes? Like at what point do you say it's too expensive?" Gabe seemed to have a hard time with this question, "Umm well, 400," and he later said, "No actually 300". Collin shook his head and said "Anything above 150 is over the top"
I followed them up with the question, "Why do you spend that amount?" Gabe said, "cause I can, because I want them like I don't really have an explanation"  Collin answered when asked, "I don't know I'm Cheap" he said jokingly, "I don't wanna blow 2, 3 hundred dollars on shoes that'll just get ruined".
Here are some tips from Nike to help make your yearly salary shoes last just a little bit longer.
Cleaning your shoes regularly will help make your shoes last longer, look nicer, and smell better.
For instructions to clean special case shoes like, Leather, Suede, or Knit shoes, scroll to the bottom of this site.