President Biden's House Gets Raided
A series of FBI searches have take place on important figures like the Former and Current President
President Biden is facing a Department of Justice investigation after his lawyers found classified documents at his Delaware residence and an office in Washington, D.C. Documents were found in multiple instances, with a White House lawyer announcing that five more pages had been found at Biden's home.
During one search, which lasted nearly 13 hours, six items were taken by the FBI that contained documents with classified markings, said the president's personal lawyer. The items were from when Biden was in the Senate and the vice presidency. The notes dated to his time as vice president, he said. But the extent of its classification, and whether the FBI removed the documents that have stayed classified. It was not immediately known as the Justice Department reviewed the records.
It's the latest in a series of disclosures that have raised questions about Biden's handling of classified material and comes after the White House had said that searches of Biden's residence had been complete.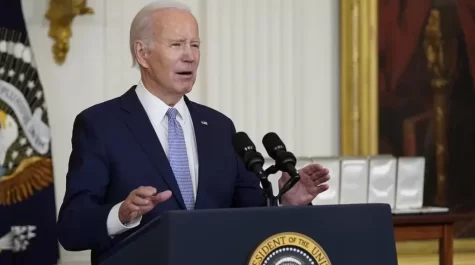 This search is among the latest in a series over the past several months surrounding classified documents found in the belongings of former U.S. leaders.
The FBI confirmed it found an additional classified document during a search Friday at the Indiana home of former Vice President Mike Pence.
The consensual search of Pence's house follows a discovery by his representatives to the National Archives and Records Administration last month. This is where the documents containing classified markings had been, they had said. He'd accidentally boxed it up and they found it in the former vice president's home in Indiana.
Earlier this year, the National Archives and Records Administration said it had recovered 15 boxes of White House records and other items from President Trump's Florida club, which started a Justice Department investigation.
"
However, questions about his transparency with the public remain."
Earlier, President Trump said that FBI agents searched his Mar-a-Lago club and residence in Palm Beach, and opened up his safe.
The FBI and Department of Justice declined to comment. However, Eric Trump said Monday night that he was told the search was related to the possible mishandling of government secrets. The Justice Department is investigating this after the National Archives retrieved White House records from Mar-a-Lago.
The Biden document discoveries and the investigation into Trump, which is in the hands of the same special counsel, are significantly different. Biden has made a point of cooperating with the department of justice search and Friday's search was entirely voluntary. However, questions about his transparency with the public remain.
For a crime to have been committed, a person would have known that he had the documents removed without authority and intended to keep them at a private location. Biden has said he was "surprised" that classified documents were uncovered at the Penn Biden Center.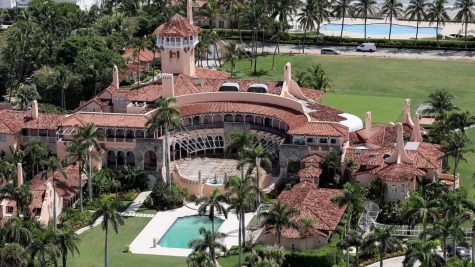 The search began after Biden's lawyers found some documents in a private office on November 2nd. They found more records in his Wilmington garage on December 20, and another in his home on January 11. On January 14, a White House lawyer found additional material.
Biden has been defiant about the issue, telling reporters on Thursday that he does not know how he and his team have handled the discovery and disclosure of the documents.
The FBI search of Biden's residence was kept under wraps until Saturday evening because the Justice Department requested it be private, Bauer said in his statement.