Sutton High School has added a new member to its staff. Ms. Ryan is the new guidance counselor, replacing our beloved Ms. Baiocchi. This transition took place during the summer, where both counselors got to meet, which made the transition smooth. 
Ms Ryan has some big shoes to fill, but by the looks of it, she is well-prepared for the new year. This is not her first time around, Ms. Ryan is quite experienced, having had four previous years elsewhere. She started her career not too far from here in Oxford High School, working there for two years and then to Auburn Middle School for one, " which was definitely a big difference." The two are very different age groups, and she has experience in both.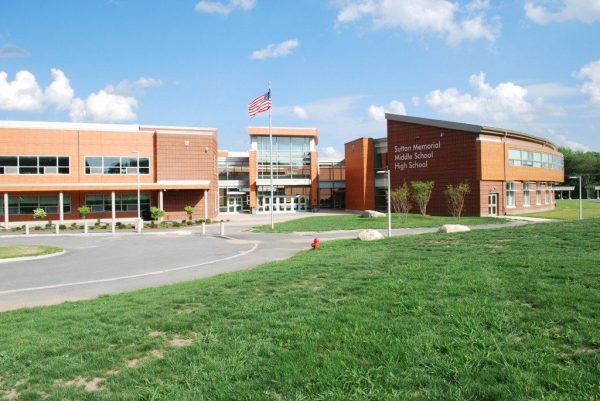 Starting a new job is stressful, especially when you have to communicate with so many people. This makes it easy to get overwhelmed quickly, but she has a different take on the matter, "I would usually feel overwhelmed in a first year, and I have in the past. But so far every student is very good at introducing themselves. It's also a smaller student body which is nice so I can eventually get to know everyone."
Being a counselor is a lot of work; can a person fit it all in a school day? "I think it depends on the time of year." The beginning and end of the year in this profession are difficult, schedules are constantly changing, and keeping track of over a hundred students is hard. "Sometimes I work at home to make my work life a little bit easier." Overall, what makes you feel comfortable is best. If you are swamped and feel like an hour at home will help, it most likely will.
Story continues below advertisement
Ms. Ryan enjoys being a counselor, but like many it took a bit of exploring to decide what she wanted to do with her life. "I didn't know I wanted to do this. I originally went to college to be a doctor and study neuroscience." During college she took multiple psychology classes and realized adolescence intrigued her, so later she took an education class and further enjoyed that experience.
Combining both of these interests, she studied to become a guidance counselor. Ms. Ryan got her bachelor of science in psychology from Worcester State University and a master of arts degree in school counseling from Assumption University.
Becoming a guidance counselor is a long journey, but does it actually prepare you for the workforce? Ms. Ryan believes that you need job experience to know how to effectively do your job. College lays out a strong foundation, but you need to have the experience to know how to complete the job properly. "You have to be able to rely on the people around you to learn." 
Having a welcoming community is important when starting a new job. Fortunately for Ms. Ryan, she has a great support system here at Sutton High School.