Music at Sutton High School
What is Music's Place in Sutton?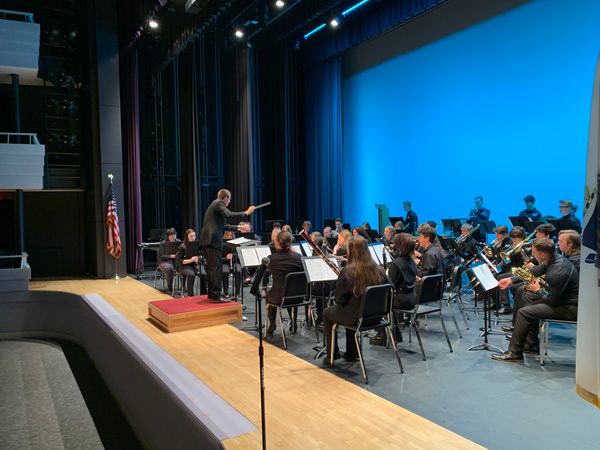 Anyone who has been to Sutton High School knows that music is an important part of a student's daily life. Kids jam out in the hallways to music coming from their AirPods. Band students haul their instruments to their next rehearsal. Over the past two years, music has been affected in many positive and negative ways, and Sutton music enthusiasts have realized this firsthand. While programs like band and chorus are still recovering from the pandemic, many Sutton students have come to realize how music benefits the school and how it could benefit in the future. 
The most common way students create music at Sutton is through the school's music program, which includes band and chorus classes. Each class prepares for two or three major performances each year, perfecting their ability to play their instruments or sing. Students in band play flute, clarinet, oboe, bassoon, trumpet, trombone, saxophone, and percussion instruments. However, some student musicians are not in either program, including many who play guitar or other instruments not offered in band.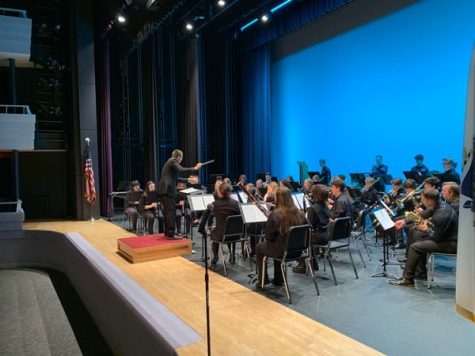 Music ensembles at Sutton, including band and chorus, have seen a recent decline in numbers partly due to the COVID pandemic in the last two years. According to band student Collin Holbrook, the band is in a "rough patch." Remote learning has put students in both music classes a few years behind in their musical skills, as rehearsing and performing were discouraged for much of the pandemic. However, Holbrook, who plays tenor saxophone, is optimistic about the future of the band: "As COVID numbers go down I think the numbers will soon grow."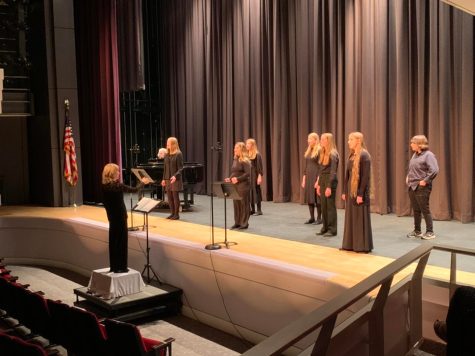 High School students seem to be drawn to music for a few reasons. The first reason may seem obvious to some people. Emotion is a big part of music, and playing music can allow people to take some of their own emotions off their shoulders. "If you're really sad, you can almost, like cry through your fingers in a way" says junior guitarist Jackson Hersom. "Or if you're really angry you can play a big chord, and you'll feel a little better." Even students who just listen to music will likely have similar experiences. This may have been especially true during the pandemic, which was a difficult time for many people.
For many students, music is also a challenge, and an opportunity to improve upon and display their talent. Freshman singer Allison Hastings says that her favorite thing about music is "learning different styles of music". Many students appreciate that musical skill is something that can always be worked on and improved. 
Another big draw for creating music is the community of students that come with it. "My favorite part about the band is the people, and what they all bring to the group," says Holbrook.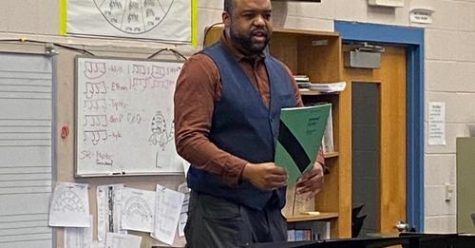 While music may be a less popular extracurricular activity than sports, for example, a big enough portion of the student population is involved in it to have a significant presence in the school community. Sutton Schools has certainly benefited from this, serving as a shared experience for many students in the school. "[Music] makes the school more connected and helps a lot of kids express their talents" says Hastings. Events such as band and chorus concerts, and even the variety show, provide opportunities for students to come together and enjoy music.
Music could have the potential to bring Sutton students together even more. "I think if more people created music and shared it with other people, not even just in something like the variety show but if we just had a talent night sometime, I think that that would bring people much closer together…we share that a lot with sports, being prideful in sports, 'Roll Sammies' and stuff like that. I think if we did that with music too it would be equally as great," says Hersom. 
As SHS continues to leave the effects of COVID behind, music's presence will continue to grow. In addition to band and chorus, an "Intro to Guitar" class will be offered as a half year elective next year. Band will hopefully recover from its "rough patch" as concerns about the virus become a smaller part of everyday life. "I think the amount of people that have an interest keeps growing," says Collin Holbrook
Disclosure: I am a percussionist in the SHS band and often play drums in my free time.