New and Upcoming Horror Movies
Must-see horror movies to add to your list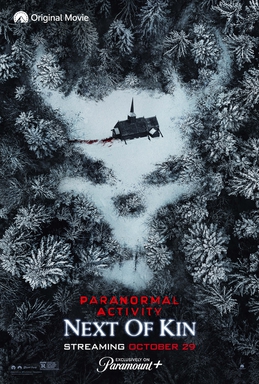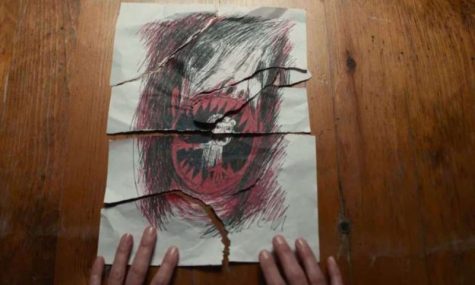 The great thing about horror movies is the suspense; the anticipation of what's coming next. What is a horror movie without that? Recently there have been many announcements of upcoming horror movies varying from slasher horror to supernatural horror. Here are some of the best. 
Antlers is a horror/thriller from director Scott Cooper coming out in theaters on October 28, 2021. It's based on the short story, The Quiet Boy by Nick Antosca. The movie takes place in a small town in Oregon where a teacher, the local sheriff, and her brother find out that a student is hiding a dangerous secret starring Kerri Rusell, Jesse Plemons, and Jeremy T. Thomas. This movie features a Wendigo, a creature from folklore. The Wendigo has been featured in many horror movies, but Antlers presents it differently. Scott Cooper is not known for doing horror movies, maybe this is the beginning of something great. 
Antlers Trailer: ANTLERS | Final Trailer [HD] | FOX Searchlight
Paranormal Activity 7: Next of Kin is a supernatural found-footage horror movie from Blumhouse Productions releasing on October 29, 2021, on Paramount+. Paranormal Activity is the seventh movie of the Paranormal Activity franchise by director William Eubank starring Emily Bader (Known for House of the Witch), Roland Buck III, and Dan Lippert. The movie revolves around the main character Margot, a documentary filmmaker, who goes to find her long-lost mother and extended family in an Amish community, but while she's there, things turn dark. The Paranormal Activity movies have done pretty well in the past being known for their found-footage aspect. The thing about found footage in movies is that it seems so real and we only get so many angles of what's happening and that just makes the movie ten times creepier. 
Paranormal Activity: Next of Kin Trailer: Paranormal Activity: Next of Kin | Official Trailer | Paramount+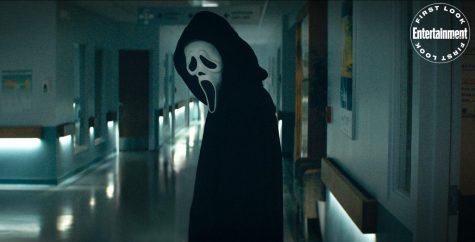 Scream (Scream 5) is a horror/thriller from directors Matt Bettinelli-Olpin and Tyler Gillett realizing in theaters January 14, 2022, starring Neve Campell, Jenna Ortega, David Arquette, Dylan Minnette (Known for 13 Reasons Why), and Courtney Cox (Friends). Taking place 25 years after the murders of Woodsboro started, a new killer arrives using the disguise of Ghostface. The Scream franchise is very well known in scary movie history. Scream was a classic slasher film beginning the timeline in 1996 when the Ghostface killer first came around and started the targeting of Sidney Prescott. Since then there have been three movies following up and now there will be a fifth, Ghostface is once again after Sidney. 
Scream Trailer: Scream | Official Trailer (2022 Movie)
The Black Phone is a Thriller/Drama from Blumhouse Productions and Director Scott Derrickson set to be released in theaters on February 4, 2022. Starring popular actors Ethan Hawke, Mason Thames, and James Ransome. A 13-year old boy gets abducted by a killer who keeps him in a soundproof basement with an unwired phone on the wall. The phone would ring and the killer's last victims are calling. The Black Phone is an adaptation of the story The Black Phone by Joe Hill. Scott Derrickson was the director of the horrifying movie Sinister about a demon named "Bughuul" who manipulates children to kill their families and film it. The movie shows a guy finding these tapes and it is actually horrifying and still disturbs me. From this I expect The Black Phone to be a pretty good movie. 
The Black Phone Trailer: The Black Phone – Official Trailer
Nope is a horror movie by director Jordan Peele starring Daniel Kaluuya (Get Out), Steven Yeun (The Walking Dead star), Keke Palmer, and Ethan Cutkosky (Shameless). No official details have been released, but we can expect much from this movie since it's behind the mastermind of the writer of Get Out and Us. Nope will be coming out in theaters on July 22, 2022.
Halloween Ends is a sequel to Halloween Kills from Blumhouse Productions and Director David Gordon Green releasing in theaters October 14, 2022. Halloween Ends is the third movie of the trilogy starting with Halloween (2018). Halloween Kills recently came out following the events of Halloween from 2018. We were left on a cliffhanger and now have to wait a whole year for Halloween Ends. They were supposed to be released back to back, but covid changed things and messed up their plans. Halloween Ends is thought to be the end of it all, but will the long feud between Laurie Strode and Michael Myers come to an end? 
Terrifier 2 is a slasher horror movie directed by Damien Leone starring David Howard, Felissa Rose, and Tamara Glynn. This movie will be a sequel to the 2018 movie Terrifier. Art the Clown is resurrected and returns to Miles County to target a teenage girl and her younger brother on Halloween night. If you're scared of clowns, I suggest you don't watch this. 
Terrifier 2 Teaser: TERRIFIER 2 – OFFICIAL TEASER
Insidious 5 is a supernatural horror from actor Patrick Wilson (Star of The Conjuring franchise) releasing sometime in 2022. Insidious 5 will be the fifth installment of the Insidious series. This movie will focus back on the first two movies and what happens years later. We get to see the outcomes of what happened to the dad, Josh Lambert, and the son, Dalton Lambert. The confirmed cast so far stars Patrick Wilson and Ty Simpkins. The Insidious movies did a great job proving that not every horror movie has to have gore to be good, it was scary on its own and is one of the best horror franchises. 
The Crooked Man is a horror movie by director James Wan. This will be a spin-off of The Conjuring 2 focusing on the character, "The Crooked Man" who appeared in the second Conjuring movie. "The Crooked Man" is a character based on the British nursery rhyme, "There Was a Crooked Man" that we hear in The Conjuring 2. The character didn't have any big significance in the second Conjuring movie and now it is getting its movie being released sometime in 2022 so we will get to know more about it. James Wan is one of the best horror movie creators of all time, he's worked on the Insidious franchise, The Conjuring series, some of the Saw movies, and recently released the horror movie Malignant, so we have high hopes for The Crooked Man. 
Final Destination 6 is a horror thriller from Saw creators Patrick Melton, Marcus Dunstan, and Jeffery Reddick most likely releasing sometime in 2022. This will be the sixth installment of the Final Destination franchise that started in the year 2000. Final Destination 6 will most likely repeat the cycle of the other movies of escaping death. Usually in The Final Destination movies either everyone dies or one or some people survive, the creators find interesting ways to bring death to these characters so expect much death and gore. 
The great thing about horror movies is that they are all different, some people like horror-comedy, and some like supernatural horror thrillers, whatever it is there is always a horror movie for you.