Best Album of 2021
He's not generic and makes his own beats.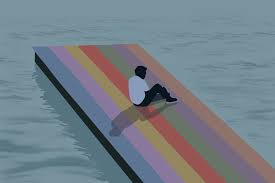 If I was to choose what the best album of 2021 is, it would be The Melodic Blue by Baby Keem, a rapper who when his album came out it was just the best. His music was good for the summer, and it just gave such a good vibe to it. I think the lyrics and the music itself go hand in hand because in some of his songs he would rap about real and present world problems. 
This also made it the best album of 2021 because he produced his own music, so he made his own beat for the whole album and he did an outstanding job on it. He is also a lot different than most rappers because of his flow and how makes music. I feel as though anyone who listens to rap would like Baby Keem. 
Now not all the songs are the best in the album so I would choose just a select few like his song Trademark USA, or Vent. I feel as though he is very talented because most rappers with good albums are known rappers. 
He also compares to another rapper that he makes songs with all the time which is Kendrick Lamar. They are a duo in the music industry basically and some of their songs are a little bit strange but also some of their songs are really good. 
My friends and I would only really play only two of his songs from the album all the time when it was released but because there were such good songs they would just make the vibe so hype for no reason to it's just his albums have such good songs