The Banning of Drag Shows Across America
Though most know what drag means, here's the definition:
"Drag is a gender-bending art where a person dresses in different types of clothing and makeup to exaggerate a gender identity, often of the opposite sex. Even though drag is known for entertaining performances, it is also a way to showcase self-expression and celebrate LGBTQ+ pride." 
Tennessee is one of the first states to legally outlaw drag shows in public places that are open to children. Tennessee Governor Bill Lee has pushed for this law to pass. Ironically, there is evidence of the governor dressing in drag himself.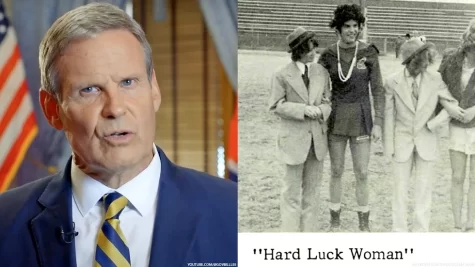 So what in the exact (vague) words does this bill contain?

The following comes directly from the Tennessee General Assembly:

"Obscenity and Pornography–As introduced, creates an offense for a person who engages in an adult cabaret performance on public property or in a location where the adult cabaret performance could be viewed by a person who is not an adult." (Amends TCA Title 7, Chapter 51, Part 14)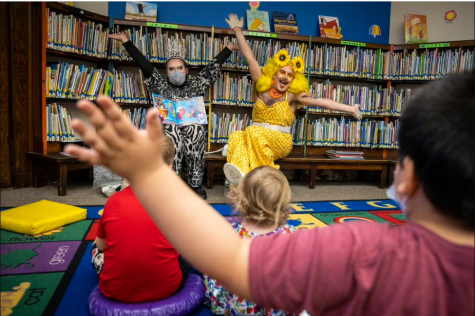 This bill had been passed due to multiple scenarios in which some public story times for children, a beloved pastime, have welcomed drag performers to read to children. The children seem to really enjoy these moments, as it is a way to expand upon their imagination and grow.
Some people perceive it as the contrary.
I am also adding that in no way shape or form is it okay for an adult to be explicitly sexual with a minor.
This idea of taking away outlets for the LGBTQ+ to express themselves freely has spread throughout multiple states meaning that this is not the only bill that has been passed in retribution to the examples of so-called liberty in America. 
Many other GOP-led states have been influenced by this initial move towards the trans community.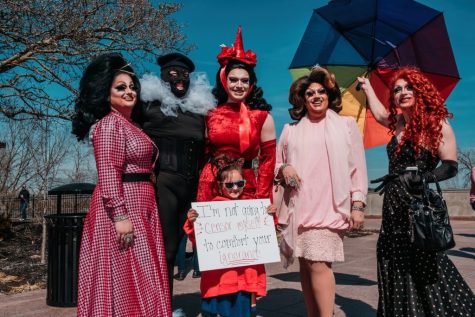 The states passing this restriction claim that it is for their children's safety. However, the accusation of the LGBTQ+ being 'groomers' has definitely been spread around, mostly in the Republican party. 
"This narrative is rooted in past anti-gay movements. The weaponization of the term "grooming" is tied to a history of longstanding false claims that gay, lesbian and bisexual people — and men in particular — molest children at higher rates than people who are not LGBTQ+. Research shows that the idea is false" (Madison Czopek).
There have even been scenes in which armed people show up to stop these drag shows intended for kids. Is this the adult way to handle this situation?
This path of beliefs has extended to Idaho's senate, which bans age-appropriate, medically necessary care for transgender youth under the age of 18 and SF 482 which would prohibit transgender youth from using school restrooms and locker rooms that match their gender identity. 
This predicament has been going on for much longer than most people know. Back in April 2022, Alabama Gov. Kay Ivey signed a law making it a crime punishable by up to ten years in prison to dispense certain medication to minors to help with their gender transition.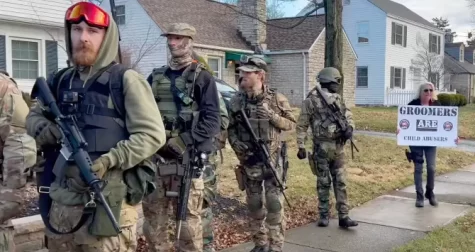 Which only makes me wonder how much else we as a society have not yet been aware of.
Here is a podcast from ACLU's Artist Ambassador for Transgender Justice, where Peppermint, a drag queen, talks about the dangers of drag censorship, as well as her own experiences with it.
In this instance we could use the phrase, 'one ruins it for all,' which can be used in many contexts. For instance, we don't take away everyone's guns because (more than a few) people have shown they can't be trusted. Instead of stripping their rights away from them, we could discuss a more positive option like putting a dress code for shows intended for 18 and under. This way, if you would like to bring your children to drag shows (especially to see all of the color!) you wouldn't have to worry about your child catching a full moon during shows. 

As there are multiple ways to handle this situation, do we as a democracy really get a say?