A Look at The Patriots Offseason
The Patriots looking to improve for the next season
As the result of the underwhelming 2022-2023 season, the Patriots have many decisions to make. They made many roster changes in the last few weeks and to be real contenders next year they would have to make some blockbuster moves. However, the New England Patriots have begun to revitalize their offensive skill in the first week of free agency with one move.
The Patriots have let go of previous offensive coordinator Matt Patricia and signed past OC Bill O'Brien. From each of those years, the Patriots had a top-ten offense. O'Brien has spent five seasons with the Patriots, and from 2007 through 2011 he had a winning record for each of those seasons. He won four Division titles and two Conference champions during his time with New England.
The Patriots now have a much different offense today and hopefully, O'Brien can help Mac Jones in his third season. Everyone, including O'Brien, knows that Mac Jones is a good quarterback, but working with him will be quite different from working with Tom Brady.
They have also signed some receiving help for Mac Jones to try and get their offense back on par with the top of the league.
The Patriots, after losing Jakobi Meyers to the Raiders, were in desperate need of receiving help and signed Chiefs receiver JuJu Smith-Schuster. A capable slot receiver fills in the empty role that Meyers left behind but more is needed to be considered a suitable receiving core. From the draft, there were many slot receivers that could have filled that position and the Patriots could have focused on signing a receiver in the boundary where they needed it.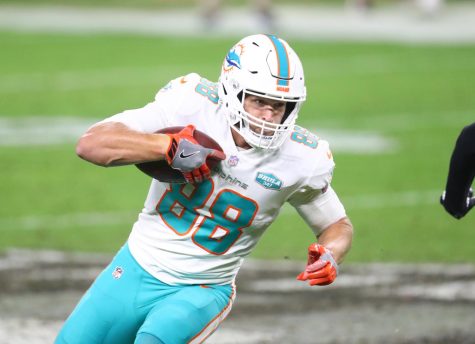 The franchise also released tight end, Jonnu Smith after an unproductive two seasons with the Patriots. As a result of this, they signed Dolphins TE Mike Gesicki. He signed a one-year contract so there is little risk in this contract. Mike Gesicki and Hunter Henry together could be a powerful red zone threat.
Another acquisition is James Robinson, the former Jacksonville running back who just parted ways after a short stay with the Jets. A pretty good power back who will now help the Patriot's running game after losing Damien Harris to the Buffalo Bills. James Robinson was on pace for another thousand-yard season until he tore his Achilles. He returned last season but did not play at the level he previously did, hopefully, he will return to his previous form.
A  minor signing but still an important one, was for 11-year veteran Riley Reiff. He started for a handful of other teams in his years and is expected to keep playing at the same level.
Patriots top corner Jonathan Jones resigned for another two seasons, after JC Jackson left the Patriots last offseason, Jones filled in that role and fit into the number one spot. He is a crucial piece in the Patriot's rather poor cornerback core.
After 13 seasons, Patriot Devin McCourty retired. A team captain and a cornerstone of the Patriot's defense and a surefire Patriots Hall of Famer, he will be missed.
From the draft, the Patriots could be looking for a few different picks to help improve their team. With many possible options coming out of the 14th overall pick. Possible picks would be a possible reach on Darnel Wright but with his offensive tackle talent, he could be the most talented in the whole class, while playing as a senior he did not allow a single sack.
There are also rumors about them looking into Penn State corner Joey Porter Jr. to help boost the Patriot's lackluster CB room.
Ohio State receiver Jaxon Smith-Njigba comes in as one of the best slot receivers in the draft but now seems like an unlikely target for the Patriots after they signed JuJu Smith-Schuster.
This offseason the Patriots have reportedly had a lot of interest in receivers including Jerry Jeudy  and Deandre Hopkins. It's reported that they have sent the Denver Broncos an offer for Jerry Jeudy. It also appears that the Patriots have fallen out of the Hopkins race but they might still have an interest as Patriots owner Robert Kraft likes him.
From the look of the offseason so far the Patriots have seemed to be in recovery mode with a few promising moves in an attempt to make Mac Jones progress. Although this may not be enough to overcome the Bills and Dolphins who both finished with a better record than the Patriots last season.