The NHL Trade Deadline
Some trades were shocking
The NHL trade deadline just officially ended on Friday March 3rd 2023. There are shocking trades made this deadline. There are many teams that won trades and many teams who post during the trade deadline.  
One of the most shocking trades that happened was the Chicago Blackhawks and the New York Rangers trade. The trade that shocked everybody was how the Blackhawks traded their best player, Patrick Kane, that they had for 15 years, who was their number one in points and their best goal scorer, for a 2023 second round pick and a 2023 fourth round pick.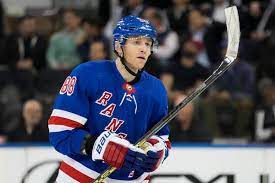 In my opinion this is a major loss for the Blackhawks as they are already struggling and now they lost their superstar player which will give them no hope in making the playoffs. I see this as a major win for the New York Rangers as their team is a well structured with good players which will give them even more of an advantage. This helps the Rangers have better chances in the playoffs and they may win it all this year because of this trade. 
Another important and big trade that happened during the trade line is between the Boston Bruins and Detroit Red Wings. The trade is a big win for the Bruins and a big loss for the Red Wings.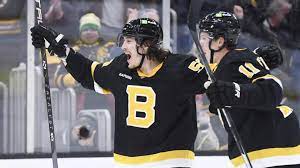 The Red Wings gave up one of their better players, Tyler Bertuzzi, who is 28, for a 2024 first round pick and a 2025 fourth round pick. This is a big win for Boston as they are already a threat to every other team in the league with them only having 12 losses in 75 games. They now have another solid, good player who will help them even more in the playoffs. This hurts the Detroit Red Wings as they are down a very important and key player for the team.  
A three team trade that happened is very shocking and important. The Toronto Maple Leafs, St. Louis Blues, and the Minnesota Wild did a three team trade during the deadline.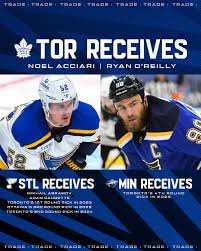 First, the Toronto Maple Leafs received two great players but one of them really stands out. He is Ryan O'Reilly, who was the team's captain for the St. Louis Blues, and now got traded to the Toronto Maple Leafs and they also got Noel Acciari, another good player. These two players will help the Toronto Maple Leafs compete even better as they were already a top team this season for the rest of the season and playoffs.
The St. Louis Blues received Mikhail Abramov and Adam Gaudette, two solid players. They also received Toronto's first round pick in 2023, Ottowa's third round pick in 2023, and also Toronto's second round pick in 2024. The St. Louis Blues have a lot to look forward to in the future with this trade and can possibly be a top team. Lastly, the Minnesota Wild received a fourth round pick in 2025 which is a long way from now but may be useful for trades or for the team in the future. 
There were a lot of trades in the NHL 2023 Trade Deadline but these were the most shocking and important/big trades that will affect teams in a good way or a bad way.